6 Ways To Keep Kids Entertained Over Summer Break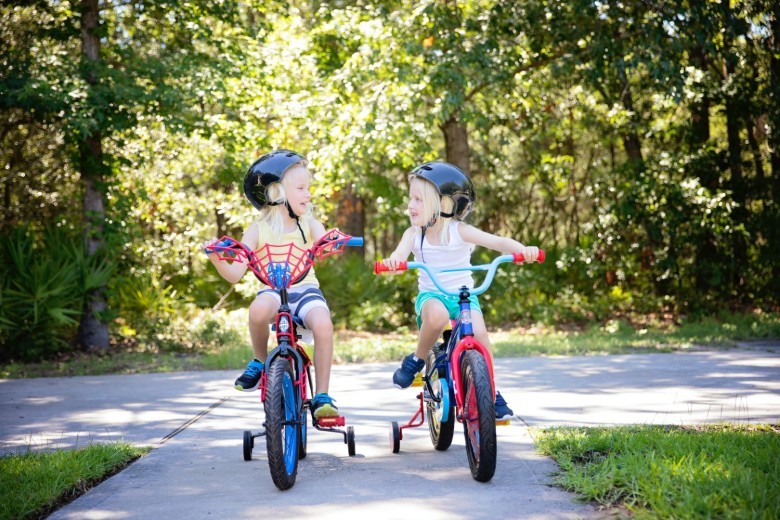 Image Source: Unsplash
Summer is here and kids are out of school and ready for freedom! While the vacation sounds nice at first, your children can quickly become bored and uninspired — unless you intervene.
As their parents or guardians, you must keep your kids entertained and stimulated during their time away from school. This way, they can enjoy their days of summer break and learn a few important lessons in the process. If you need help coming up with ideas, then we are here to help with great activities that can be fun for the whole family.
1. Water Sports in the Backyard
The activities you choose to enjoy during the summer may depend on your family budget, but there is plenty of affordable fun to be had in the backyard. For young kids, you'll likely need a variety of outdoor toys and activities so they can stay entertained all day long. Take advantage of the summer heat and show your kids some fun in the sun.
Incorporating water is an easy way to keep kids entertained and cool at the same time. You can start simple by turning on the hose and letting the kids run through it. You can also fill water balloons and set up a slip-and-slide, which is sure to provide hours of entertainment.
2. Volunteer Activities
You may also opt to spend some of the summer days instilling good habits and values into your children. One way you can do that is by helping them get involved in their community through volunteering activities. That might mean spending a day at a local soup kitchen or donation center. Parents can also run many nonprofit programs from home, including a food delivery service for seniors or a mentorship program for people in need. You can include your kids in some of these activities and give them a fun, enriching experience they won't soon forget.
3. Road Trips
Another way to add variety to those fun summer months is to take a road trip across the country or even to a city you have never been to before in your state. This is a chance to take the kids to see something new, and the sky's the limit to the number of activities you can enjoy. You can go camping, attend a festival in a nearby town, go to the beach, or even just travel to a random city and stay in a hotel for the night to try something new.
Safety is key during a road trip, so prepare before you hit the highway. Make sure your vehicle undergoes a full review and you fix any issues. Additionally, time your road trip so you can avoid driving during the most dangerous times of day — typically late afternoon or early evening. You should also pack plenty of snacks and bottled water in case you break down or there is a long time between stops. It's also a good idea to pack a first-aid kit in the back of the car that has bandages, gauze, necessary medications, and ointment for cuts.
4. Museum Outings
A fun way to keep your kids entertained and help them stay sharp while they are out of school is to bring them to a museum. You can either bring them to a museum in town or take a long road trip to a more famous establishment. There are many different places you can go including museums that specialize in science, nature, history, vehicles, or the military. There are many different kinds of museums throughout the country, so you can fill a lot of your summer by learning new things.
Most museums will also have a gift shop where you can purchase educational books and continue the learning at home.
5. New Smart Toys
Another way to combine fun with learning is to head to the store and buy some smart toys — like those made to enhance education in science, technology, engineering, and math (STEM). There are many great STEM toys including those that double as science experiments, toys that show the fun of physics, and even many LEGO sets that let kids build fun buildings and other pieces of architecture.
6. Planting a Garden
You can help your kids stay smart, entertained, and healthy by planting a garden this summer. Include your children in every step of the process, from choosing what they want to grow to planting the seeds and then maintaining the garden along the way. During the process, they will get tons of physical activity as they dig, crouch, and move about.
There is also a great mental health aspect to gardening. When your kids see a large plant grow from a single seed, it can be life-changing and teach them about creating something from humble beginnings.
As you can see, there are many fun and educational activities that you can try to keep your kids engaged during those long summer months. Try some of these ideas and implement your own and before you know it, the kids will be back in school with summer memories and stories to tell their peers.
You may also like