The crypto arbitrage trading is a type of trading strategy with low-risk opportunities. To know more about arbitrage trading, click here on the link below.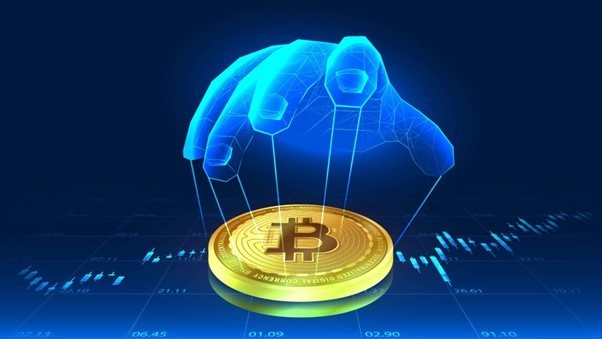 Crypto arbitrage is one type of trading that is used to capitalize on investors for slight discrepancies in digital assets. The discrepancies are across global markets or exchanges.
In a simpler form, crypto arbitrage is a process of purchasing and selling digital assets from market to market.
This process involves very little risk or absolutely no risk. Another great thing is if you are not a professional investor, you can still start trading here, without an expensive set-up.
What Do You Mean By Arbitrage Trading?
Arbitrage has been a part of the traditional finance market for a long time before it emerged with the crypto market. But with the merging of crypto, the potential for arbitrage became more opportunistic.
This is so because the crypto market is highly volatile and dynamic than any other financial market. The crypto prices highly deviate over a period of time.
Crypto trading is done on a global scale, across thousands of exchanges 24X7. Hence there are many opportunities for arbitrage trading to be more profitable.
Why Does The Price Of Crypto Trading Differ?
1.

Decentralized Exchange
Decentralized crypto exchange, is a method of crypto pricing. Also called "automated market maker." Crypto arbitrage trading is to keep the prices in line, which is shown across exchanges.
Across the popular decentralization exchanges, the price of both types of assets through a mathematical formula. Other than a traditional book order system, where the buyer and seller are matched together. But cryptocurrency is create a more liquid pool. Read more about Buyucoin Pros, Cons & Reviews.
2.

Centralized Exchange
The thing you need to know about the pricing of the assets of centralized trading depends on the recent bid-ask matches. In other words, the prices traders often buy or sell digital assets to exchange for the real-time prices of the assets.
The price tends to differ according to the demand of investors, the asset is slightly different with each exchange.
What Are The Types Of Crypto Arbitrage?
Here are several types of crypto arbitrage in the trading market, a few of them are:
1.

Cross-Exchange Arbitrage
Cross-exchange arbitrage is the simplest and basic form of arbitrage trading. Where the trader tries to generate profit by buying the crypto in one exchange and selling it in another.
2.

Spatial Arbitrage
Spatial arbitrage is another form of cross-exchange trading. But the only difference is that these exchanges are located in different locations. Suppose, you are capitalizing on the demand and supply in America, and South Korea by using the Spatial arbitrage method.
Read Also: How Do Selling Boxed Packaged Goods Could Lift Your Business
3.

Triangular Arbitrage
The triangular arbitrage is a process of moving funds amongst three or more digital assets. This capitalizes on the price differences of one or more cryptocurrencies. Hence, one trader creates a trading loop that starts with bitcoin and ends with it.
4.

Decentralized Arbitrage
The decentralized arbitrage opportunity is most common on the decentralized exchanges or the automated market makers. This can discover the price of most crypto trading pairs with the help of all automated and decentralized systems. It is known as smart contracts.
If the prices of these crypto trading pairs with significantly different from their spot prices in centralized exchanges. These arbitrage traders can be swooped and even execute cross-exchange trades involving decentralized and centralized exchange.
Read Also: The Best Free YouTube To MP3 Converters In 2022
5.

Statistical Arbitrage
This arbitrage is a combination of computational, econometric, and statistical techniques to be executed through arbitrage trade.
Traders use this method relying on mathematical models and trading bots that execute high-frequency arbitrage trades along with maximizing profit.
Trading bots are used for automated trading and to execute a high volume of trades to record time-based trading strategies.
Read Also: iMac Pro i7 4k: Everything You Need To Know!
Why Is Crypto Arbitrage Considered A Low-Risk Strategy?
Unlike any other day traders, crypto arbitrage traders don't have to predict the future prices of bitcoin. Or they tend to trade that could take hours or days before generating profit.
By arbitrage opportunities and capitalizing, the traders are based on the decision that the expectation of generating fixed profit. Also without any necessary market sentiment or relying on any predictive pricing strategies.
The risk involves in crypto arbitrage trading is lower than any other trading strategy as it normally doesn't require analysis.
Arbitrage traders have to execute trades that only lasts for about minutes, hence, the risk exposure is reduced.
How To Start Arbitrage Trading?
Whether you are a veteran or a beginner trader, the best thing about crypto arbitrage trading is the platforms are automated. The process of finding and trading the price discrepancies throughout multiple exchanges.
The trading platforms offer great passive income opportunities for all traders. Here you can look for low-risk, hands-off trading solutions, like:
Arbismart

Pionex

Cryptohopper
Read Also: Multi Channel Home Theater & Everything You Need To Know
Conclusion
If you are looking for a good trading opportunity, then you can definitely go for crypto arbitrage trading. With low-risk opportunities, and high-frequency traders. You can easily take advantage of the asset trading with different prices with slight discrepancies.
Author Bio:
Hanna Flores is a passionate blogger. She loves to share her thoughts, ideas, and experiences with the world through blogging. Hanna Flores is associated with Content Rally, Tech Trends Pro, Rsl online, Real Wealth Business, Online News Buzz, Top Preference, Big Jar News, Tour And Travel Blog, Dream And Travel, Smart Business Daily, Sb News Room, Finance Team, Dream Land Estate, Follow The Fashion, Online Health Media, Emblem Wealth & Online Marketing Tools, Search Engine Magazine, Social Media Magazine, Mashum Mollah, Blog Stellar.
You may also like