Health Insurance Policy's Benefits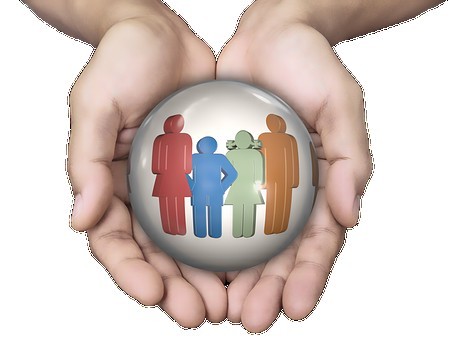 Health insurance mainly refers to any agreement where the given insurance compensates for the various medical expenditures when you meet with an accident or fall ill leading to hospitalization.
People are now conscious of the need for helpful health coverage because everyone is prone to incurring medical bills. Additionally, because of the continually growing cost of medical bills, it is now difficult to pay hospitalization fees and access medical facilities.
Health is wealth. However, various factors may influence a person's health, such as changing lifestyle habits, increasing pollution levels, etc. This might lead to a variety of diseases and health problems. In addition, the cost of medically treating these illnesses is increasing significantly. Therefore, invest in health insurance policies to safeguard your finances from expensive medical expenses.
These policies cover all hospital expenses, including those incurred before and after admission. Besides that, they have more benefits, as discussed below.
1.
Cashless Treatment
In most cases, health insurance companies have partnerships with hospitals that provide cashless care to the insured during hospitalization. These hospitals go by the name of network hospitals. These hospitals cover the costs of the insured person's medical care. This implies that you can receive treatment at these facilities without paying anything for the associated medical costs; instead, the insurance provider will pay you back for those costs when you file a claim. Remember that the company will grant you the amount when you submit the claim in line with the policy's terms and conditions.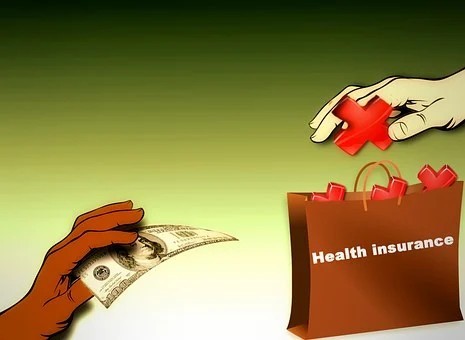 2.
Coverage Against Critical Illnesses
Nowadays, insurance companies provide critical illness insurance as a solo policy or rider. Such a policy offers protection against fatal illnesses, including bone marrow transplant, renal failure, stroke, and limb loss, among others. In addition, you are eligible for a lump sum payment upon diagnosis of any severe disease on the policy's specified list. You can utilize this sum to cover your medical expenditures, everyday expenses, and other debts.
3.
To Counter Inadequate or No Insurance Cover
Check your existing health insurance to see what it covers and how much coverage is available. Most health insurance coverage only offers basic safety plans, and covering medical crises for conditions in your family might not always be enough. Furthermore, a health insurance policy with a higher guaranteed sum ensures more excellent coverage of your treatment needs in light of the growing cost of medical care.
4.
Ambulance and Day-care Expenses
Various health insurance programs cover the ambulance transportation costs to the closest hospital. However, ambulance coverage typically has a limit you may verify with the insurance provider.
Costs associated with day-care are those that do not necessitate a hospital stay of at least 24 hours. These include chemo, radio, cataract, dialysis, sinuplasty, and other treatments. As stated in the policy paperwork, health insurance policies only cover you for a certain number of day-care treatments.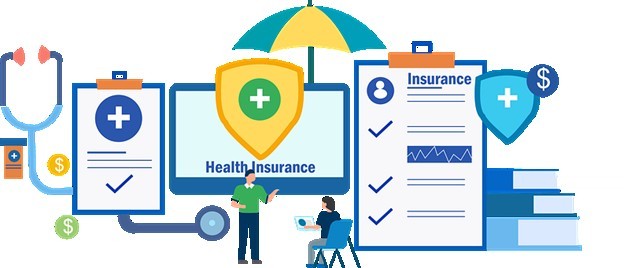 5.
Protect Your Savings
While coping with a sudden sickness can cause emotional pain and worry, another aspect of managing a physical condition can deplete you financially. You may better address your medical expenses by purchasing good health insurance coverage without using all your money. Some insurance companies offer cashless care, so you won't even have to worry about reimbursements, as mentioned above. Instead, you can put investments to use for their intended purposes, such as retirement, property ownership, and raising a family. Health insurance also entitles you to tax advantages, which boosts your savings even more.
6.
Convalescence Benefit
This benefit is famous as a recovery or recovery benefit; insurers are responsible for the insured's recovery costs. The benefit counterbalances any additional expenses associated with hospitalization, such as lost wages. If the policyholder spends more than seven to ten days in the hospital, the insurance company might pay a lump sum.
7.
Expenses Related to Organ Donor
Transplanting organs is costly. If you have health insurance, you won't need to worry about your medical costs before an organ transplant. Most general insurance providers include organ transplant operations in their standard health insurance coverage. Some insurance companies cover the whole amount, while others cap these costs or provide it as an extra benefit. Insurance companies only pay for the operation necessary to harvest the organ. This means that the insurance does not pay for additional expenses like the hospitalization of the donor, any difficulties following surgery, or the cost of screening.
8.
Domiciliary Cover for Home Treatment
Domiciliary coverage is one of health insurance's perks, allowing the policyholder to receive care at home. It could be necessary owing to a lack of medical facilities or the severity of the patient's sickness, which restricts movement. This feature of health insurance is advantageous to seniors. The main advantage of this aspect of health insurance is that it makes it possible for sick people to get care when there are hospitalization issues or the patient's mobility.
9.
Deal With Medical Inflation
The cost of therapy appears to be rising with the prevalence of health problems and because of technical developments. In addition, the cost of medical visits, testing, ambulance rides, and other hospitalization expenses are increasing. And in the absence of health insurance, these might significantly influence your finances. However, you may avoid the burden of medical inflation and choose high-quality treatment without worrying about the expense by paying an inexpensive annual health insurance fee. It might provide you the additional protection you need in instances like these and protect your family.
Final Note
So, these are the benefits you can get by opting for health insurance. Make sure to choose it from a trustworthy provider and compare it with other companies before finalizing one. Discuss thoroughly with the insurance provider to ensure you get all the required benefits without any hidden extra charge.
You may also like