What to Do After a Hit and Run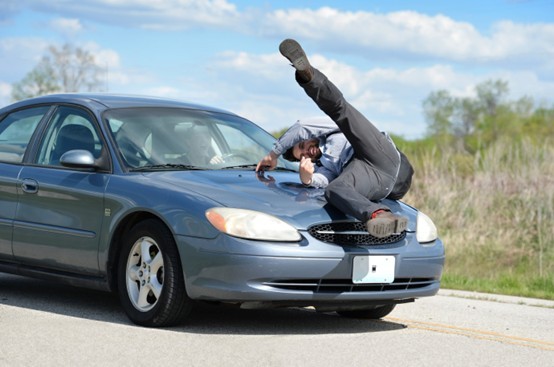 Data shows that hit-and-run accidents have seen a 44% increase in fatalities over the past decade. Data also showed that people age 25 to 34 were more likely to be the victims of hit-and-runs.
If you were the victim of a hit-and-run accident, you may not know how to respond. This is a serious accident that can happen in the blink of an eye.
There are certain steps you should take after the fact to ensure your safety and prepare for the future when you make your case.
Keep reading to find out what to do after being the victim of a hit-and-run.
Get Somewhere Safe
The very first thing you need to do after a hit-and-run car accident is to get to safety. If at all possible, you should try to remove yourself from the scene of the accident.
You may have been crossing the road, on the sidewalk, or at a crosswalk. If you are anywhere near other moving vehicles, you want to get to safety.
It is quite common for people to be hit by other vehicles on the road. Those vehicles may not see you, or the drivers may be distracted.
Try to find a shoulder of the road where you will be out of the way. This should be somewhere safe but also visible when the police arrive.
Keep in mind that if you are severely injured, you may not be able to move. In this case, try to make a scene to attract other drivers to come to help you.
Call 911
Reporting a car accident is very important after a hit and run. You can do this by calling 911 to let them know what has happened.
You will need to be prepared to give the 911 operator plenty of information. This includes information about you as well as where the hit and run occurred.
They may stay with you on the line until the police arrive to ensure you are safe. They will also be able to send an ambulance to assess your injuries and take you to the hospital.
If there are others around, they may be able to do this step for you. This can be very helpful if you are injured and feel too disoriented to talk to the operator.
Look for Injuries
The next thing you need to do is check yourself for injuries. If you are seriously injured, you have most likely already noticed this when you tried to move.
Unfortunately, serious injuries in hit-and-run cases are quite common. This will depend on where the car hit you and how fast it was going.
It is important to keep in mind that concussions are extremely common. Any kind of head injury is serious, and you will want to move as little as possible.
The more you move, the more chance you have of creating more damage. This is especially true if there is damage to your spine and neck.
It is best to get to safety and lie flat on the ground. This will stabilize your head and spine so that there is little movement happening.
If you are bleeding from any wounds, you may want to apply pressure. Bystanders may be able to help you with this if they saw the accident.
Document Proof
If you are not seriously injured, you could document proof of what happened. This is a good idea so that you have this documentation for later when you file your case.
It is a good idea to take photos of any injuries you have. This could be something as severe as a broken leg or even scratches and bruising.
Any kind of personal damage should be documented for the future. This includes damage to your clothing or any items you were holding at the time of the accident.
It is also a good idea to take photos of the scene of the crime. Take photos of where you were walking to show that you were in plain sight of the vehicle.
If you can act quickly, you may even be able to get a photo of the passing vehicle. This is rare, but some people can accomplish this if they are not seriously injured.
You could also ask bystanders if they were able to get any information from the vehicle.
Hire an Attorney
After the police have arrived and documented the accident, you will go to the hospital. Any injuries you have will be treated, and you will be able to go home.
When all this has occurred, you will want to hire an attorney to represent you. It is a good idea to get a pedestrian accident attorney to represent your case for the best results.
They will be familiar with pedestrian laws and crosswalk laws. If you were hit by a car, they will help you document what happened to prove that you were the victim.
An attorney will be able to inform you about your rights and the compensation you could receive. This guarantees that you will get everything you deserve after such a traumatic accident.
Hit and Run Accidents: What to Do After the Fact
If you were the victim of a hit and run, there are certain things you need to do after this has happened. You need to make sure you are not seriously injured and contact 911 for assistance.
Did you find this article on what to do after hit-and-runs interesting? Keep reading for more legal-related content https://thetechzon.com/wjfbgncqlv4-_-exploring-the-mysterious-world/
You may also like