8 Digital Marketing Trends to Watch in 2023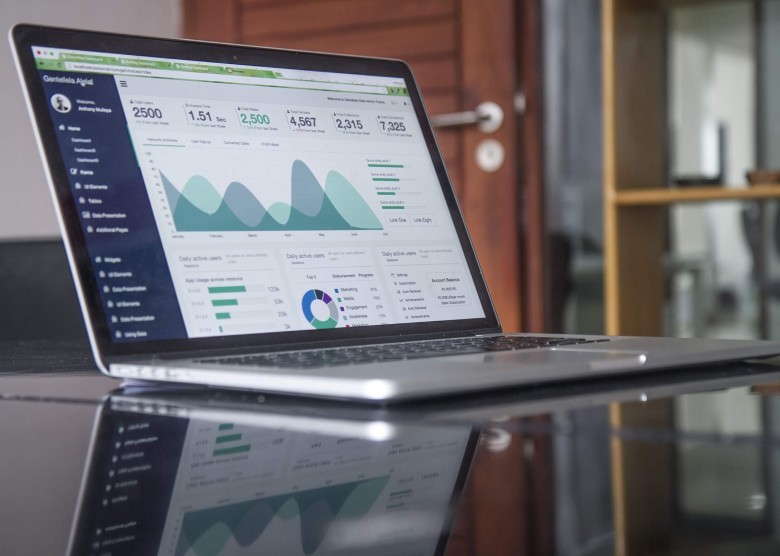 Source: Unsplash
Digital marketing is a big roof for any online marketing strategies, such as search engine optimization (SEO), PPC or paid search, social media marketing, email marketing, and many more. Since businesses are going online now, paying extra attention to digital marketing can help boost your company's performance in generating prospects and conversions.
Other techniques, like video marketing and TikTok marketing, also fall under this digital marketing category, where business owners incorporate video content to gain customers. Videos have been popular content in recent years as more users tune in to watch videos on online platforms.
Basically, every piece of content made for online publications for the purpose of spreading brand awareness and increasing sales is digital marketing.
Digital marketing is constantly evolving. Many changes are taking place in the digital marketing landscape, making it a little difficult to keep up with all the latest trends. What worked a few years ago may not work today, and what works today may not work tomorrow. This is why it's important to stay up-to-date with the latest digital marketing trends. Here are eight digital marketing trends to watch out for in 2023:
1. Content marketing will become more data-driven
Data is becoming increasingly important in content marketing. We'll see more businesses using data to guide their content strategy in the next few years. Businesses will need to invest in data analytics tools to help them gather and analyze data.
After all, data is critical for marketers to develop campaigns that fit their audience. It allows businesses to segment their audience based on interests, demographics, or other criteria.
2. Social media marketing will continue to grow
Social media marketing is one of the most effective and popular digital marketing strategies. It allows businesses to connect with their target audience, build relationships, and boost brand awareness. In 2023, social media marketing will continue to grow and become even more prevalent for businesses.
The reason is that social media users take over the internet. There are over 3.5 billion social media users in the world, and this number is only going to grow in the next few years. This presents a huge opportunity for businesses to reach out to their target audience and promote their products or services.
3. SEO will become more important than ever
With more businesses going online, the competition for organic search traffic is getting stiffer. This means that SEO will become more critical than ever in 2023. Businesses that want to stay ahead of the game will need to invest in SEO and make sure their website is optimized for search engines.
When websites are optimized for SEO, people can find their businesses easily. Users can simply type certain keywords that match your target keyword your business will come up on the search engine results page (SERP).
For example, if someone is looking to enter a new career as an electrician but doesn't know how to get licensed, they might search "How to Get an Electrician License" into the search engine. If your content is optimized for that keyword, the likelihood that you'll rank and get traffic increases.
4. Augmented Reality (AR) and Virtual Reality (VR)
AR and VR are two technologies that are quickly gaining popularity in the digital marketing world. These technologies allow businesses to create immersive experiences for their customers. For example, Coca-Cola used AR technology to create an interactive vending machine that allowed customers to virtually try on different sunglasses. In 2023, we'll see more businesses using AR and VR to create innovative and engaging experiences for their customers.
5. Personalization will be essential
With the rise of artificial intelligence (AI) and machine learning, businesses are now able to personalize their marketing messages to a greater extent. In 2023, more businesses will use AI and machine learning to personalize their marketing messages and offer a more personalized experience to their customers.
6. Chatbots will become more common
Chatbots are computer programs that simulate human conversation. They're commonly used in customer service to help businesses automate tasks such as answering frequently asked questions and providing customer support. More businesses will use chatbots and website feedback tools to automate tasks and improve customer service.
7. Omnichannel marketing will become critical
Omnichannel marketing is a marketing strategy that uses multiple channels to reach customers. The goal of omnichannel marketing is to provide a seamless and consistent experience to customers regardless of the channel they're using. Incorporating omnichannel marketing will help businesses reach and engage their customers without interruption.
8. Influencer marketing will continue to grow
Influencer marketing is a type of social media marketing that involves working with influencers to promote your brand. Influencers are social media users with a large following who can help promote your products or services to their followers. Using influencers is very effective because their followers trust their opinion. So, when brands partner with an influencer, they can tap into a new segment of potential customers who consider their idol's (influencer's) opinions valid.
Takeaway
Digital marketing trends are constantly changing, and it can be difficult to keep up with the latest trends. That's why marketers will keep up-to-date with the latest digital marketing trends so they can stay ahead of the curve.
By keeping up with the latest digital marketing trends, businesses can better reach and engage their target audience. What's more, they can stay ahead of their competitors who haven't adapted to the latest trends. So, if you want your business to stay ahead of the competition, make sure to keep up with the latest digital marketing trends, as predicted above.
Author
Andre Oentoro is the founder of Breadnbeyond, an award-winning explainer video production company. He helps businesses increase conversion rates, close more sales, and get positive ROI from explainer videos (in that order).
Twitter: @breadnbeyond
Email/Gravatar: andre@breadnbeyond.com
LinkedIn: Andre Oentoro
You may also like