Everything You Should Bring on a Hiking Trip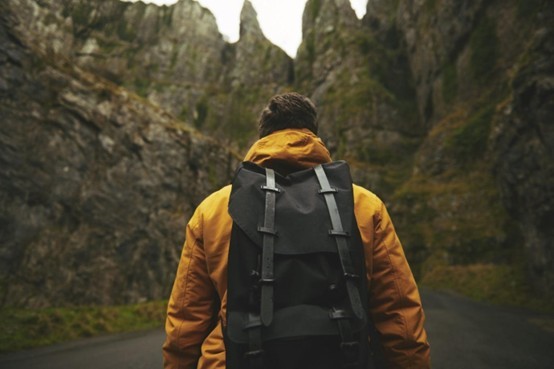 Hiking is at the top of many people's lists when it comes to outdoor activities. After all, there's nothing quite like enjoying Mother Nature's magnificent beauty. And this while getting your much-deserved exercise https://youtu.be/aqknnirduwg
Are you about to go on a hiking trip for the first time? Then, you might be wondering what you need to bring and what you should leave behind. The truth is, there's quite a bit you should bring to ensure that the trip is safe and enjoyable for everyone.
Not sure what to pack? Don't worry. We've got all the info you need. Here's everything you should pack when going on a hiking trip.
Proper Clothing and Footwear
It is a must to wear appropriate clothing and footwear when hiking. Choose lightweight and moisture-wicking clothing. Pack extra layers, such as a fleece jacket or rain gear, in case the weather changes.
Your footwear is also critical. Invest in sturdy hiking boots or shoes with good traction. This will protect your feet and prevent injuries.
Navigation Tools
Navigation tools are essential to ensure you stay on the right track. It will help avoid getting lost while hiking.
While you may be relying on GPS or hiking apps, it is important to have a physical map and compass as a backup. It helps track your location, plan your route, and provide real-time information about the terrain. Additionally, it is a good idea to bring a whistle in case you need to signal for help.
First Aid Kit
Injuries can occur while hiking, so it is important to pack a well-stocked first aid kit. Make sure it includes bandages, gauze, antibacterial ointment, pain relievers, and tweezers.
If you have any medical conditions or allergies, make sure you pack any extra medications you may need. This could include an inhaler or allergy medication.
Hydration and Nutrition
Pack enough water to last the duration of your hike. Bring a water filter or purification tablets if you plan on refilling your water from natural sources.
High-energy snacks like trail mix, energy bars, or dried fruit can keep you fueled while you go hiking. If you are going on a long hike, pack a lunch or snacks to eat on the trail.
Emergency Supplies
It is always best to prepare for unexpected situations when hiking. A flashlight or headlamp can help you navigate if you end up hiking in the dark. Additionally, an emergency whistle can signal for help if you get lost or injured.
Also, include an emergency tent in your packing list. It is a lightweight, compact, and durable shelter that can protect you from rain, wind, and other harsh weather conditions. In the case of an emergency, an emergency tent can provide shelter until help arrives.
Packing for Your Hiking Trip
It's always best to be prepared while you're out in nature, so having a list of items can make all the difference.
Don't forget to plan ahead and make sure you have everything you need to make your hike enjoyable and safe. Be sure to check and double check your list for your hiking trip to make sure you don't leave anything behind!
Get out there and enjoy the trails! Learn more tips by visiting our page today!
You may also like