How to Negotiate a Restaurant Manager Position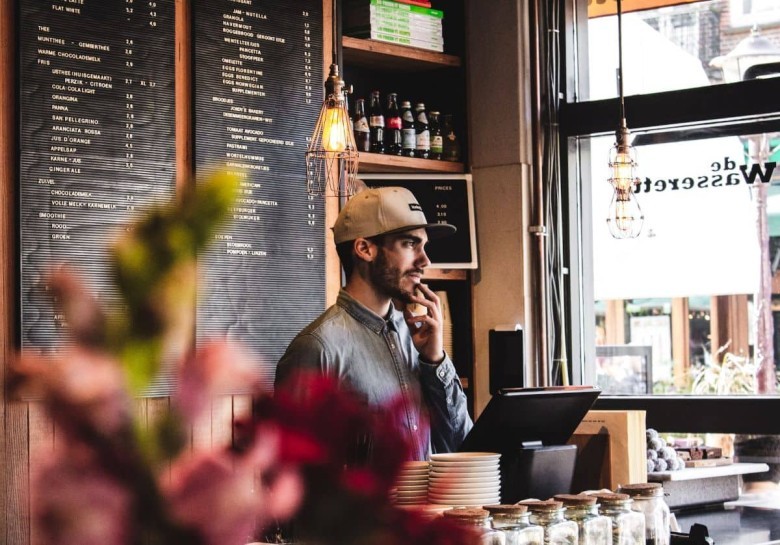 The restaurant business is labour-intensive and customer-centric. Hospitality training, talent, and experience are key to excellent customer service. For a rewarding career as a restaurant manager, it's important to start out on the right foot. Negotiate an effective salary and an attractive compensation package with these six negotiation tips.
Quantify Your Worth
If you don't know your worth then you're entering the sales negotiations from a weak position. The problem for many restaurant managers is quoting what they think they're worth rather than what the market says the restaurant manager is worth. Negative self-assessment often ends up in undervaluing the restaurant manager's worth.
Sales training teaches management trainees how to research market salary rates. Start by checking online for generic information about salary ranges. Payscale and Glassdoor offer some reliable insights into restaurant manager salaries across the world.
Your next point of salary research is the recruitment advert or job posting. Do the ads and postings mention a salary range? If the job posting doesn't indicate a salary range, ask yourself the following questions:
· What's your minimum acceptable salary?
· How much is your living expense within the restaurant's area?
· How much are you aiming to earn in that role?
· What's your compromise position?
Sell on Value
During the interview process, the interviewers want to know what value you will bring to the restaurant. The interviewer wants to know what makes you a great fit for their restaurant.
A sales negotiation class can prepare you to express what skills you have that align with the restaurant's objectives. What value can the restaurant have except for the salary you're asking for? Have a clear rationale to express why you feel you're the perfect candidate.
Without mentioning salary expectations, mention your past training and achievements. If you have to reveal a previous salary that happens to be lower than what you're currently asking for, have a logical explanation. Some explanations for a significant increase in your worth may include:
· The past lower salary came with high performance-based bonuses and cash incentives
· The past job offered immense learning opportunities
· The last job was under the mentorship of a highly successful or influential personality
Explain why these opportunities led to your becoming a better manager able to deliver better value and deserving of a salary increase.
Focus on the Complete Package
The base salary is often the main focus in negotiations for a new restaurant manager. However, a keen manager with expert training in sales negotiation class realizes that the base salary is only part of the compensation package.
Apart from the base salary, the restaurant manager can also consider work-life balance and opportunities for professional classes and development. Some additional benefits that the restaurant manager can negotiate include:
· Paid holidays
· Learning opportunities
· Commissions
· Bonuses
· Tips
· Industry exposure
· Medical and dental insurance cover
Negotiate on Managerial Roles and Authority
There are internal factors that may affect your performance as a restaurant manager. Even if you're one of the best managers, if you have a weak team, your efforts could be in vain.
During the interview and salary negotiations, ask what your duties and responsibilities entail. A few specifics to ask are:
· Do you have a say in picking and hiring kitchen and waiting for staff?
· Do you have the final say in budget allocation?
· Do you have to reprimand or fire non-performers?
· Do you have a say in marketing and outreach programs?
· Can you recommend in-house classes to improve staff skills?
· Can you take action to appease customers, like offering complimentary meals and on-the-spot discounts?
If you have the restaurant managerial authority to make impactful decisions, then your chances of influencing the restaurant's performance to grow.
Negotiate on Lifestyle Limitations
As mentioned earlier, the restaurant business is labour-intensive. If the restaurant manager position requires you to make lifestyle sacrifices, then you should ask to be compensated.
Some lifestyle restrictions that affect some restaurant managers include:
· Being on-call 24/7
· Having to work late, early, or long hours
· Working away from family (working at a remote tourism spot and only occasionally travelling to your family)
· Travel restrictions (you may have to give notice and seek approval before going abroad)
· Restrictions on seeking second jobs
If the restaurant you're interviewing with has lifestyle restrictions, they probably are willing to pay over and above standard rates.
Negotiate on Additional Skills
A restaurant manager has expert knowledge on how to run a commercial kitchen, provide top-notch customer service, train employees, work with vendors and suppliers, work with regulators and inspectors, understand financial statements, and run marketing campaigns among many other skills and expertise.
If you're a manager who has expert-level skills in any one of these extra duties, you can negotiate for higher or extra compensation. For instance, if your IT skills are so good that the restaurant ends up saving on IT-related expenses, then negotiate for extra compensation.
If your marketing expertise brings in more clients, you can negotiate extra perks or higher commissions. Any additional skills over and above what is required that bring additional value and savings to the restaurant is an opportunity for increased compensation for you.
You may also like