Professional Garden Edging Services: How to Choose the Right Contractor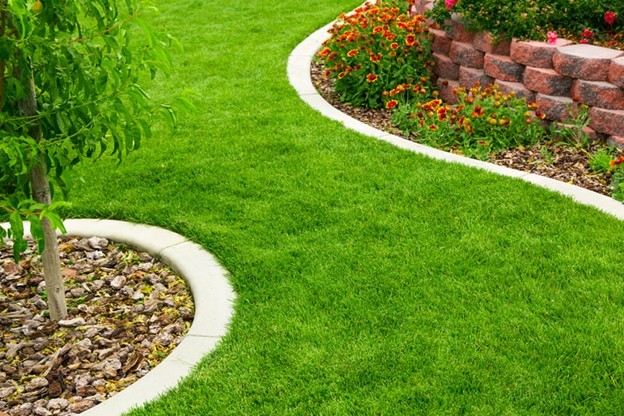 A well-manicured garden is one of the best ways to enhance outdoor space. But achieving that perfect look can be difficult without help from professional garden edging services. Not only do they have the right tools and expertise to get the job done quickly, but they can also offer advice on maintaining your beautiful garden in the future.
With so many contractors offering different types of services, it can be hard to know which one is right for you. This guide will walk you through some key factors you should look at when choosing a professional garden edging contractor so that you end up with a stunning landscape that will last for years to come.
1. Experience: First, consider the contractor's experience level in garden edging. Experienced contractors will be able to handle all types of projects, from complex landscaping to simple trimming and weeding. Ask for references to understand their work ethic and quality control standards.
2. Tools & Techniques: Professional garden edging requires specific tools and techniques, so confirm that the contractor has the right equipment for the job. Ask about any unique methods they use, such as automatic trimmers or laser-guided machines, which can help create clean edges in hard-to-reach places.
3. Cost Estimates: Getting an accurate cost estimate before signing a contract is essential. Ensure the contractor covers all aspects of the job, such as materials and additional labour costs. Before deciding, ask for an itemized list of services and compare them to other offers.
4. Maintenance: Garden edging can be a long-term project, so inquire about any ongoing maintenance agreements they may offer. This could include monthly visits to mow, trim, or prune the garden and fertilizing and weeding services.
5. Insurance: Enquire if the contractor has liability and worker's compensation insurance. This will protect you from any unexpected costs or liabilities that could arise during the job.
6. Safety: Professional garden edging involves working with hazardous materials, such as power tools and fertilizers. Make sure the contractor follows safety protocols and has a good understanding of local regulations regarding landscaping.
7. Communication: The key to a successful project is clear communication between the contractor and the customer. Ask how they will be keeping you informed throughout the process, such as providing updates via email or phone calls.
8. Warranties: Find out what kind of warranties the contractor offers for their work. Many offer guarantees on plants or materials that are planted incorrectly, so it's important to know what you're covered for in case things don't turn out as expected.
Professional garden edging services can add a touch of elegance and practicality to your outdoor space. However, choosing the right contractor is crucial to ensure that you get the best possible results. Doing your research, asking the right questions, and checking references, you can find a reputable contractor who can deliver high-quality workmanship within your budget. Don't hesitate to shop around and compare quotes from multiple contractors before making your final decision. With the right contractor on your side, you can enjoy a beautiful and functional landscape border for years to come.
You may also like