Realistic, Proven Steps for Growing Your Small Business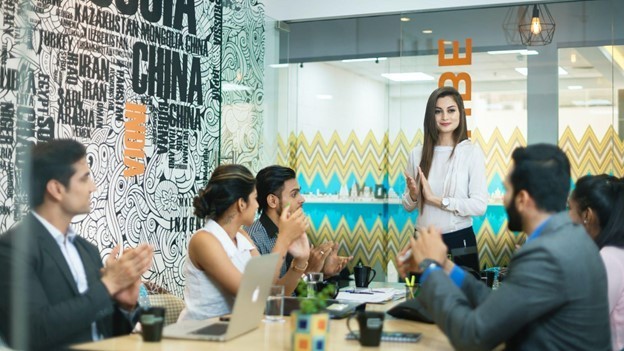 Image via Unsplash
Are you looking to take your small business to the next level? If so, you're not alone. Growing a business is no easy feat, but it's possible with the right strategy in place.
In this blog post,WONGCW CMS will discuss several tired-and-true steps for growing your business, including forming an LLC, implementing BPM, adding employees, and more. Get ready to grow!
Choose a New Legal Structure
If you're looking to grow your business, one of the first things you should do is choose a new legal structure. This will allow you to raise capital, hire new employees, and expand into new markets. There are various legal structures to choose from, so be sure to talk to a lawyer or accountant to find out which one is right for your business.
Establishing an S corporation (S corp) is an excellent way to simplify the tax filing process, reduce your overall tax bill, and protect your personal assets — among other benefits. You can also use a formation service to help you establish your S corp quickly and easily, without all the stress and hassle.
Incorporate BPM
●     Another important step for growing your business is to incorporate BPM formanaging front and back office processes. BPM stands for "business process management," and it's fairly simple to apply when your team commits to the changes.
By incorporating BPM into your operations, you'll be able to streamline your processes and increase efficiency throughout your organization. This will save you time and money in the long run, both of which are critical when trying to grow your business.
Implement Data Analytics
A third step you should take when growing your business is to implement data analytics. This will help you make better decisions about where to invest your time and resources. Data analytics can also help you avoid unnecessary mistakes and identify new growth opportunities.
If you're not already using data analytics in your business, now is the time to start. More companies are incorporating big data each day, and you don't want to get left behind!
Develop New Marketing Initiatives
Marketing is another important area to focus on when growing your business. Developing new marketing initiatives can help you reach more customers and expand into new markets.
If you're unsure where to start, talk to a marketing consultant or agency. They'll be able to help you develop a marketing plan that helps you reach your growth goals. If you're overwhelmed by the thought of establishing marketing goals, they can help with that too!
Hire Additional Employees
As your business grows, you'll likely need to hire additional employees. This can be challenging, but it's essential if you want to continue scaling at a healthy rate.
When hiring new employees, be sure to take your time and find people who are a good fit for your company culture. You should also provide training so they can hit the ground running and quickly contribute to your success.
Network in the Industry
Finally, don't forget about networking! Networking is critical for any business owner looking to grow their company. Attend industry events, join trade associations, and connect with other businesses in your field. The more people you know in the industry, the better positioned you'll be for new opportunities and long-term success.
Conclusion
As you can see, there are many steps you can take to grow your small business into a larger enterprise. While it may seem daunting at first, it's achievable (and more practical than you might think) when you have a solid plan in place. Remember to revisit your legal structure, implement BPM, and follow the other steps in this article to get off to a strong start!
Would you like to read more helpful content or access a wide range of WordPress plugins and themes? Check out CMS.WONGCW.com today!
You may also like