Subscription Management Software: Revolutionizing Business Models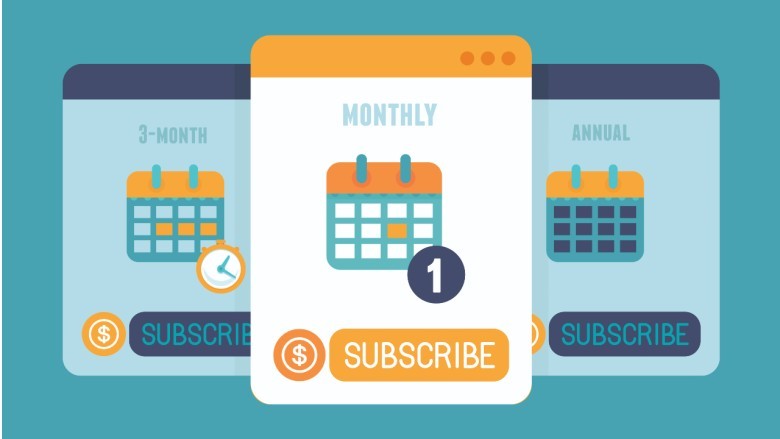 According to Forbes, the global subscription e-commerce market size is expected to reach $904.2 billion by 2026. That represents a growth of around $784 billion in comparison to the present year. 
These statistics attest to the rapid trend toward the subscription business model. The topic of subscription-based business models is being discussed across a range of industries, including traditional companies like BMW, social media platforms like Twitter, and streaming services like Netflix and Spotify. 
It is hard to have a conversation about subscription-based businesses without having a conversation about the subscription management system that is essential to run such enterprises. 
Popular Business Models
        The following are the popular business models being used in the market currently: 
Subscription-based: Offering goods or services with ongoing billing.

On-demand: Supplying quick access to goods or services as required.

Freemium: Offering free basic services while charging for further features or services.

Marketplace: Bringing customers and sellers together on a platform and making money from sales or commissions.

Franchise: Granting independent business owners in several areas licences to use a successful business model.

Brick-and-mortar: Maintaining real shops or sites where goods or services are sold.

 
While we will be focusing on the subscription model, it serves us well to understand why other business models are decreasing in popularity. For a lot of the business models mentioned above, there are substantial hurdles in terms of globalization, launching new products/services, payment processing, and making multiple sales. 
Subscription Business Model - A Rising Star
In a subscription business model, customers pay a monthly fee for access to a product rather than a one-time cost under a subscription business model. The consumer is given the option of choosing whether to pay this recurring cost monthly or annually (or even weekly).
80% of new SaaS enterprises and existing vendors adopt the subscription model. And thanks to recurring payments, the average subscription-based firm is growing by 30% to 50% annually.
But, this model is not only limited to SaaS companies. While streaming platforms are examples of subscribed products most people are aware of. It is applicable to almost every sector in every industry, some innovative examples are:
Dollar Shave Club
This is a revolutionary subscription-based service that delivers high-quality razors and other grooming products to customers' doorstep on a regular basis.
Stitch Fix
It is an online personal styling service that sends a curated selection of clothing and accessories to subscribers based on their style preferences and needs.
Blue Apron
A meal kit subscription service that delivers pre-portioned ingredients and recipes to customers, allowing them to prepare meals at home.
Peloton
Peloton is a fitness company that offers a subscription service for its connected exercise equipment, providing live and on-demand workout classes.
BarkBox
It is a subscription service for dog owners, delivering a monthly box of dog toys, treats, and other pet-related products.
ClassPass
ClassPass is a fitness membership that gives subscribers access to a network of various fitness studios and classes in their area. 
Headspace
Headspace is a meditation and mindfulness app that offers a subscription for guided meditation sessions and other mental well-being resources.
Adobe Creative Cloud
Adobe Creative Cloud is a subscription-based suite of creative software, including Photoshop, Illustrator, and Premiere Pro, used by professionals in design, photography, and video editing.
Since all these companies are adopting the subscription-based model, we need to understand why it works so well.
Reasons for Popularity
        Subscription models have gained popularity for several reasons:
1. Convenience
Subscriptions offer convenience and simplify the customer experience. Users can access products or services without the need to repeatedly make individual purchases or transactions.
2. Cost-effectiveness
Subscriptions often provide cost savings compared to traditional purchasing methods. Customers can pay a recurring fee for access to a range of products or services, which can be more affordable in the long run. This allows for diversifying revenue streams within the same customer base.
3. Personalization and curation
Most subscription businesses offer curated experiences tailored to individual preferences. This customization enhances the value proposition for customers by delivering products, content, or services that align with their specific interests and needs.
5. Flexibility and scalability
Subscriptions allow opportunities for up-scaling and cross-selling based on usage or access of the customer for the business. Customers can also easily upgrade, downgrade, or cancel their subscription plans, providing flexibility and adaptability to changing circumstances. 
6. Continuous Value Delivery
The subscription business model is based on an ongoing relationship between businesses and customers, which makes way for continuous value delivery. This allows businesses to engage with customers over an extended period, build loyalty, and foster long-term relationships.
8. Predictable Revenue Stream
From a business perspective, subscription models offer a more predictable and stable revenue stream compared to one-time purchases. This predictability facilitates financial planning, investment, and growth for businesses.
Subscription models create a mutually beneficial scenario where customers enjoy convenient access to a wide range of products or services, while businesses can forge enduring customer relationships and ensure consistent revenue streams.
How Subscription Management Software Helps
However, providing subscription services is not simple. 48% of companies find it difficult to handle their reporting and accounting problems. A startling 63% of subscription-based businesses claim that getting clients to make recurring payments is difficult enough.
So, the aforementioned benefits can only be realized through smart automated Subscription Management system. An investment in reliable subscription management software becomes quintessential to the success of a business in the upcoming future.
Subscription billing management software would enable the automated and seamless collection of payments. Additionally, it will free your resources from having to manually process invoicing and billing which is error-prone and inefficient, especially in cases of recurring payments.
Thus, we can conclude that subscription businesses are largely successful and provide numerous benefits, but subscription billing software can take this model to the next level.
You may also like