If you're considering business immigration to Canada, you must know the top Canadian businesses with the maximum profits in 2023.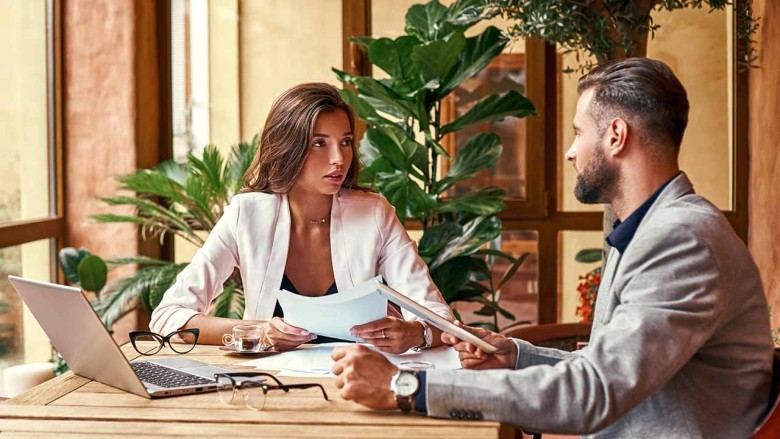 Are you a foreign businessperson seeking to operate in Canada? To assist individuals in making a wise choice, here's a list of top Canadian businesses with the maximum profits in 2023. Based on the sector's past achievements, the profits below are projected. Market developments, both domestically and abroad, have been taken into account. Canada provides huge opportunities for business owners wishing to launch a venture; hence, several individuals choose Canadian immigration. Whatever your experience, you may start a business in Canada with the correct vision and work ethic if you can locate a lucrative business opportunity that complements your unique skill set. Business immigration could prove to be the best alternative for you.
Top Canadian businesses with the maximum profits in 2023
Payroll & Bookkeeping Services are the most prosperous industry in Canada. A 35% profit margin is typical for businesses in this sector. The sector alone reported nearly $2B in earnings the year before. Dairy farming companies, which typically make a profit of 24.3%, are in second place.
Payroll and Bookkeeping Businesses in Canada
Due to the fact that many Canadian businesses are focusing on their core competencies, companies in the payroll and bookkeeping outsourcing sector are growing in popularity. Thanks to the steady economic environment, the industry's recovery has surpassed pre-pandemic levels. This promotes corporate development and increases the availability of outsourcing opportunities. The industry's rise continues with a stunning 35% profit increase, buoyed by the nation's strong economic performance and record-low unemployment rates. Businesses in this sector will keep using technology to offer value-added services and boost earnings.
Profit for 2023 will be $2.1B with a 35% profit margin.
Entry Barriers are Low
Dairy Farming Businesses
The heart of a thriving and vibrant economy is the hardworking dairy farmers of Canada. These committed people concentrate on raising cows for milk production, which is later sold to dairy processors. The sector's revenue has been steadily rising, and by 2023, $11.3 billion is predicted to be generated. A higher 3% expansion is anticipated for 2023 thanks to rising consumer expenditure and a rise in the food component per the Consumer Price Index.
Gain in 2023: $2 Billion
24% profit margin
Medium entry barriers
What about the successful businesses of Dairy Farming in Canada?
Lactalis, Canada
Headquarters: Toronto, Ontario
Revenue: $13M to $16M
Its work: Dairy products production
Brunswick Dairy Farms
Headquarters: Sussex, New Brunswick
Revenue: $2M - $6M
Its work: Targets the production of a diverse range of dairy products
London Dairy Farms
Headquarters: Alberta, Ontario
Revenue in 2022: $4M - $6M
Its work: Production of a wide variety of dairy products
Top Canadian Businesses with the maximum profits – Restaurant Businesses
In recent years, Canada's restaurant sector has seen consistent development and financial success. Due to Canada's robust economy and expanding tourism sector, which has increased consumer spending on dining out, the industry's income has steadily climbed. One of the greatest contributors to the Canadian economy in 2019, the restaurant sector contributed $93.6 billion in sales, an increase of 5.1% over the previous year. In spite of difficulties brought on by the COVID-19 pandemic, the industry has demonstrated adaptability and resilience by providing takeaway, delivery, and outdoor eating choices.
The government has also given struggling enterprises financial support in the form of salary subsidies. With an anticipated growth rate of 8% in 2023, the restaurant business is anticipated to rebound as regulations and the pandemic loosen. With the economy's attempt to develop constantly and the food service business continuing to innovate, the industry's future appears bright.
Gain in 2023: $1B
2.4% profit margin
Easy entry barriers
Examples of successful Canadian businesses with the maximum profits
Booster Juice
Headquarters: Edmonton, Alberta
Revenue: $105M to $118M
Its work: Specialization in juices, smoothies, branded juice bars, and nutritional drinks
Pizza Delight
Headquarters: Moncton, New Brunswick
Revenue in 2022: $160M to $189M
Its work: Represents a chain of pizza-specializing restaurants
Gusto 54
Headquarters: Toronto, Ontario
Revenue in 2022: $15M to $22M
Its work: A chain of restaurants offering unique food items
Hotel Businesses
As more businesses realize how critical it is to offer travelers high-quality housing options, the hotel industry is likewise expanding and evolving. Following the pandemic, the industry has recovered, and occupancy rates are rising gradually. The stable economic climate, which has promoted travel and tourism, is what's fueling this rise. High travel demand will probably lead to growth and increased revenue for the hotel industry. As many foreign investors strive to diversify their portfolios, we anticipate seeing significant foreign investment in the upcoming years to aid in the industry's recovery.
Gain in 2023: $2.1B
11.8% profit margin
Easy entry barriers
Business Hotels with immense success
Hotel X Toronto
Headquarters: Toronto, Ontario
Revenue in 2022: $31 to $35M
Its work: Offering hospitality and other lodging services
InnVest Hotels
Headquarters: Toronto, Ontario
Revenue in 2022: $35 to $42M
Its work: Supervises the management in some of the major Canadian hotels
Automotive Businesses
Canada remains one of the top countries across the globe for automobile manufacture, and the sector there has been growing steadily. The largest automobile market built in Canada, North America, has a high demand for light trucks and SUVs, which has boosted the industry. The industry has also profited from the popularity of electric and hybrid vehicles, with several major automakers investing in the design and manufacture of these vehicles in Canada. The industry has been profitable, with automakers making significant profits recently.
2023 profit forecast: $1.43 billion;
7.25% profit margin
Easy entry barriers
Canadian businesses that gained massive success – examples
Great Canadian Oil Change
Headquarters: Courtenay, British Columbia
Revenue in 2022: $3M to $5M
A & K Used Car Sales
Headquarters: Scarborough, Ontario
Revenue: $1M to 2M
Its work: Sale of varied used vehicles as well as brand new vehicles
Construction Business
Due to the high demand for homes, businesses, and institutional buildings, the construction sector in Canada is now growing steadily. The market has seen a substantial upsurge recently, and by 2025, its income is predicted to increase at a rate of 2.9% annually. Numerous reasons, including population expansion, urbanization, and government funding of infrastructure development initiatives, are responsible for this increase. Additionally, the development of the Canadian building industry is being fueled by low-interest rates, easier access to credit, and an increase in the number of first-time homebuyers. The industry is often extremely profitable, which makes it a desirable field for investment and expansion potential.
● 2023 Profit: $1.4B
● Profit Margin: 5.2%
● Easy Barriers to Entry
The most successful business example – The Great Plumbing
Headquarters: Toronto, Ontario
Revenue in 2022: $2M to $5M
Its work: Offers commercial and residential plumbing services
Conclusion
However, launching a company in any of these sectors necessitates a thorough strategy, ample funding, and familiarity with Canadian rules and regulations. Entrepreneurs should seek legal advice from a reputable company immigration law firm to verify that all legal standards are being followed.
You may also like