8 Things You Should Know When Partnering With SEO Professionals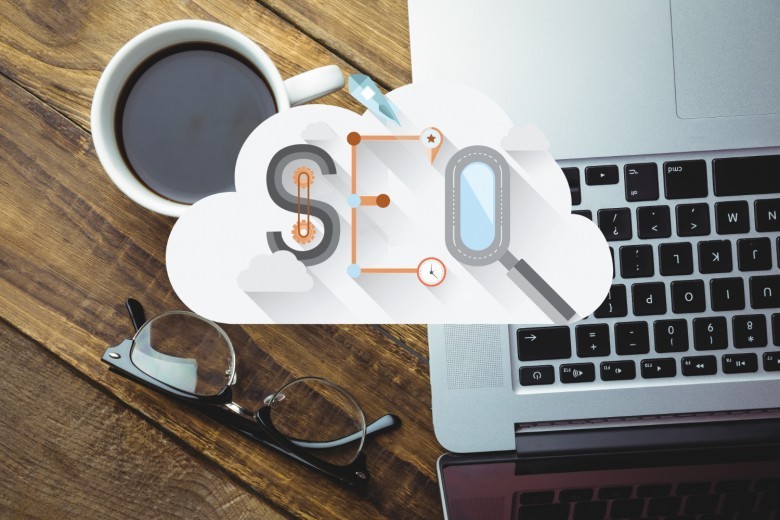 Search engine optimization (SEO) is still a key tactic for companies looking to be seen and succeed online in the dynamic world of digital marketing. Cooperating with SEO experts has grown crucial as the field's intricacy rises. These professionals have the competence to understand the nuances of search algorithms and online trends. However, there are eight crucial factors to take into account before working together with optimization specialists or firms.
Understanding Your Business Goals
Understanding your company's objectives clearly is the first step on the path to a successful cooperation. Communicating your goals to the SEO team is essential, whether you want to increase website traffic, increase online sales, improve brand recognition, or even target particular niches. Their knowledge may therefore be efficiently adapted to match your objectives, ensuring that each optimization effort is motivated by a tactical reason. This interplay guarantees that the tactics used are not only search engine optimized but also directly contribute to the expansion of your business in ways that are consistent with your distinct vision. The partnership becomes a dynamic interchange of ideas that enhances the overall plan when you share your observations and objectives.
The Power of Comprehensive Keyword Research
The foundation of effective SEO, keywords act as a link between your content and user intent. When working with industry professionals, you have access to their knowledge of doing thorough keyword research. This entails figuring out the words and phrases that potential customers use to search for goods and services that are comparable to yours, as well as finding long-tail keywords that may provide you a competitive edge. By thoughtfully including these keywords into your content, you may improve the visibility of your website and draw in more targeted visitors and potential customers who are interested in your specialized offers. This keyword-focused strategy goes beyond simple optimization; it focuses on providing what your audience actually wants.
Technical SEO and Website Optimization
The technical aspect of search engine optimization is a crucial one that is sometimes ignored. The technical components of your website, such as site performance, mobile friendliness, security protocols, and URL structures, can be evaluated and improved by SEO specialists. These elements have a big impact on user experience and search engine rankings, which is important for the initial impression your website creates. Working with expert agencies, such as the experienced Four Dots, will guarantee that your website not only satisfies search engine requirements but also provides users with a seamless experience. This increases visitor engagement and conversion rates while upholding strong cybersecurity standards. The collaboration develops into a comprehensive project where technical prowess supports content quality.
High-Quality Content Creation
In the world of web optimization, the proverb "content is king" holds true. For websites to draw and keep visitors, it is essential to produce high-quality, educational, and interesting content. Professional digital marketers are adept at creating content that appeals to your target audience and intelligently incorporates pertinent keywords since they recognize the value of content in generating organic traffic. This fine line between useful content and SEO helps your website rank higher in search results and attract a devoted readership who looks forward to reading your insightful articles, blog posts, and how-to guides. A collaborative dance between storytelling and optimization skill results from the relationship.
The Significance of Link Building
Off-page SEO's mainstay, link building is still essential for establishing your website's authority and credibility. Industry experts are skilled at developing efficient link-building plans that abide by search engine requirements while also spotting profitable connections within your sector. Through collaborations with online advertising companies, you have access to their network of trustworthy sources for gaining high-quality backlinks, guaranteeing that your website's link profile is real and genuinely helpful to users as well as diverse and authentic. This link-building knowledge serves as a link between your organization and reliable platforms.
Data Analysis and Informed Decisions
Data is king in the world of digital marketing. SEO specialists are skilled at analyzing a wide range of data, such as website traffic, user activity, and keyword performance. They are able to make informed decisions and modifications using this data-driven approach, continuously improving your plans. By working together with professionals in the field, you can take advantage of their capacity to interpret complex data and turn it into insights that can be put into practice to produce measurable outcomes, such as recognizing user interaction patterns or adjusting to changing search trends. With this analytical advantage, your collaboration becomes a journey fueled by data.
Staying Abreast of Algorithm Updates
To give users the most valuable and pertinent results, search engines continuously improve their algorithms. Adaptability and a thorough awareness of the digital environment are required to navigate these algorithmic adjustments. Professionals in SEO devote their efforts to staying current on these developments and changing their tactics as necessary. By collaborating with digital marketers, you can make sure that your optimization strategy is adaptable and current with algorithm adjustments, protecting your website's exposure and ranks even when unanticipated changes occur. This collaboration serves as a defense against the dangers of the digital world.
Transparency and Collaboration
Transparency and teamwork are the cornerstones of any successful relationship. Reputable organizations place a high priority on keeping you informed about the techniques they employ, the advancements gained, and the difficulties encountered. This open channel of communication promotes trust and enables the sharing of concepts that can improve your SEO strategy. Working directly with professionals allows you to actively offer your special expertise and knowledge of your sector, further enhancing optimization tactics and improving their efficacy. Your insights and the agency's knowledge are combined in this dynamic relationship to develop a comprehensive strategy that changes as your company does. Your participation transforms the working connection into one that is truly synergistic.
The dynamic and multidimensional world of SEO necessitates a fusion of technical mastery and strategic thought. Industry professionals provide a thorough method for increasing your online presence, from comprehending your business goals to creating top-notch content, optimizing your website, and dealing with algorithm modifications.
You may also like