How to grow carriers' scale with telecom infrastructure?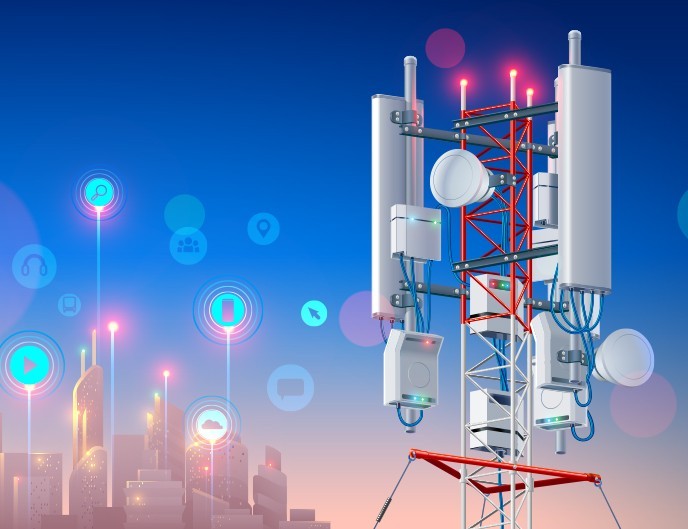 The telecommunication industry will never stop growing since customers always demand more. The demand for increased speed and implementation of big data initiatives will never stop, and the industry must be vibrant enough to address these points. Moreover, carrier scale must also grow to ensure high-end customer service, but it takes effort. Carrier business owners should invest time and money in infrastructure the improve service quality and expand coverage. This post will highlight how to grow the carrier's scale with telecom infrastructure. Roll along with us to learn more about it!
Effective ways to grow carriers:
Telecommunication companies compete in a crowded marketplace, with customers always demanding more. Telecom companies should find ways for service enhancement at a lower cost. Doing well with your current resources can be hectic, but implementing effective ways to grow carriers will always help. We have compiled a few useful points/services from telecom infrastructure companies to help you achieve your business goals. Let us dive deep into the list!
1. Wireless infrastructure:
Wireless infrastructure has always been a useful option for telecom companies and has grown in importance. Mobile carriers can supplement their network by integrating telecom infrastructure elements into their portfolio. Moreover, companies can expand their reach with effective wireless infrastructure, which will come without any time and expense. You can win the race if your offerings match client carrier search rings!
Various telecom infrastructure elements like transmission towers, streetlights, and GIS services can enhance your carrier business. You must be wise enough to put these resources into good use and allow customers to enjoy your high-end carrier services. You can probably beat your competitors with the right tools and customer-oriented strategies.
2. Wired infrastructure:
Even though mobile and wireless infrastructures have occupied more space, the wired system still has a name. Large data centers and businesses rely on wired telecommunication to transfer data and run their business. Therefore, being a wise telecom player, you should offer effective wired infrastructure to customers to grow your carrier business and enhance services.
Copper and coaxial wires are stories of the past, and fiber optic or structure cabling is ruling the industry. Customers should be smart enough to hire a professional telecommunication infrastructure Dubai companies to install and maintain these telecom-driven endeavors. Nothing can help them more than having experts on their side.
3. Carrier-specific solutions:
Carrier-specific solutions are necessary for service enhancement, and customers will always ask about them. For customers to find a good telecom infrastructure company, they should explore the asset diversity of a company. Specialized carrier solutions with a dedicated point of contact can make a telecom company a top choice of customers. If customers can consistently access the expertise they need, they will always believe in your carrier.
The more you offer diverse solutions to your customers, the higher the success chances. Since the industry is full of providers, customers will never think twice about moving to another provider. Why not design carrier-specific solutions to cater to customers' needs?
4. Zoning support:
Similar to carrier-specific solutions, customers also love installation and maintenance support. Whether it is installing a wireless infrastructure or a wired setting, you must help customers achieve their goals. Moreover, you can also help them with design engineering and choosing the right equipment for their business/data center. Some customers will ask for help regarding choosing a site for the telecom infrastructure, and you should help them.
Read also: Essential Documents Required For Type Approval in UAE
Since customers will never stop asking for help, you can organize regular support sessions. It includes public meetings and sessions to discuss various telecom-related problems and their solutions. This support gesture will take your brand name to the next level! Helping customers on different fronts means you operate with a customer-centric strategy, and it will never hide.
5. Use of fiber optic:
When it comes to installing a wired infrastructure, you should use fiber optic cables for better results. It is an essential telecom asset with excellent flexibility and scalability options. The dedicated capacity and complete control allow carriers to customize a chosen platform's wavelength or bandwidth. Customers should always choose a reliable telecommunication infrastructure Dubai company for installing and maintaining telecom infrastructure.
Since the telecom industry is vibrant and dynamic, so are customer needs. They can change any instance, and the providers should have flexible and scalable resources. Nothing will help them more than fiber optic cables, as they are scalable assets with top-notch flexibility and performance.
Read also: Type of Telecommunication Networks You Need to Know
Find the best telecom company for your needs!
Customers will always hope to connect with the right telecom infrastructure company. It is because they never like interruptions and repairs in their networks. Therefore, choosing the right telecom infrastructure company with excellent resources and customer-driven approaches will help. These professionals will help you install and maintain a networking system with the least errors and repair chances. Call these experts today!
You may also like