The 10-Step Formula for Writing Copy That Sells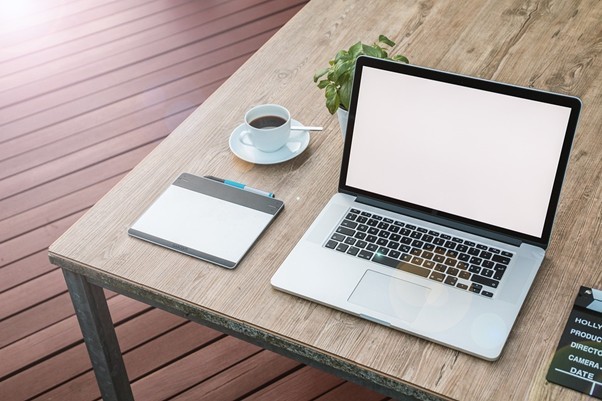 URL: https://cdn.pixabay.com/photo/2017/06/26/08/12/laptop-2443049_960_720.jpg
This article will be your indispensable assistant if you want to know how to write copies that sell. But, of course, we aren't going to reinvent the wheel since writing a competent selling text is enough to have detailed instructions. And already, your creations will exceed what 90% of your competitors do. So, open this article and follow a simple 10-step formula whenever you need to write a selling text.
# 1 Attract Reader's Attention
To attract the attention of users, you need a catchy headline. People today have very distracted attention. You have a few seconds to hook them. And if the article title is boring, readers won't see the rest because they will close the page. If you don't want it to happen, follow the proven formulas that work without fail.
| | |
| --- | --- |
| Headline | Benefits of Use |
| How to Do … or Get … | People love to find out how to do something. So start your headline with "how," and add the benefit a person can get from it. It's the most powerful technique you can use in a title. |
| The Secret of ...is Open | Readers love all sorts of magical things and mysteries. They also like discovering secrets that no one else knows about. So you might as well use it to get attention. |
| WARNING: Don't Think About Doing …Until You've Read This Article | It's a classic version of a title to sell. Most likely because it is used too often, but that doesn't make it any less attractive. |
# 2 Point Out the Problem
From the first lines, the reader should understand that what is described in your article is directly relevant to them. Here you act as the humanist who finds a wound on the reader's body, deepens it, and begins to sprinkle salt on it. At this point, your reader should say, "Yes! That's just about me!"
So you create a need for the reader to solve some issues on the spot. Of course, people may have many problems: with money, personal life, or being overweight. But they've got 1,000 and 1 other problem besides those which didn't start yesterday. Thus, your readers don't feel them so acutely. And your task here is to bring that pain to life, to take it to the top.
# 3 Present the Solution
When the need has been created, it's time to present your solution. The reader will be fully aware of not only WHAT you offer but also WHY they need it. Don't go into detail about your product or service description yet. Indeed, tell your readers that to avoid possible problems, there is a particular solution. To enhance the effect, you can use some catchy headlines described above.
# 4 Introduce Your Credentials
It's a very subtle point. Before you insert feedback from hundreds of grateful customers, you need to lay the foundation of trust in your selling text. That foundation will be as follows: describe five things that prove you're a true expert in your field and know what you're talking about. So what are they?
⭐ The names of significant clients you've worked with;
⭐ Your expert books/articles/conference speeches;
⭐ Diplomas/certificates/awards;
⭐ How long have you been in the field?;
⭐ How many projects have you already completed?
# 5 Explain the Cons of Your Solution
Here we shouldn't talk about solving this problem in general but specifically about your offer. A colossal mistake is to list the characteristics of your product/service without tying them to the benefits. For example, if we talk about car service, you can write that there are 12 mobile hoists.
But so what next? Thus, be sure to add: "It means you don't have to wait hours for your turn. You can come whenever convenient and get a full diagnosis immediately." Or another example, a copywriter can write: "We have diagnosticians with at least five years of experience ."But again, what next?
It would be quite another matter if the phrase continued like this: "You'll be 100% secured against diagnostic mistakes, which can cost you a lot". Remember, your sales will depend on this step, so if you're not sure you can handle it, it makes sense to use Grab My Essay writing service, where you can hire a professional writer who will do it for you.
# 6 Show Testimonials and Proofs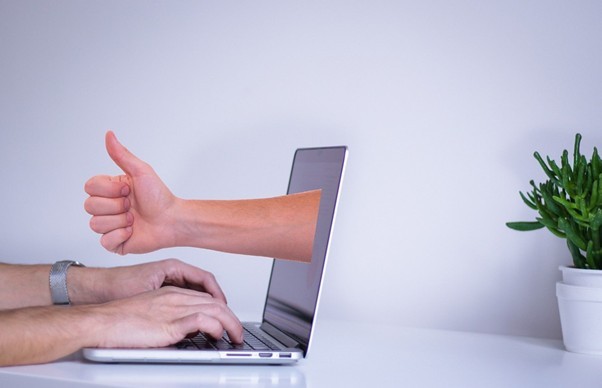 URL: https://cdn.pixabay.com/photo/2020/02/14/18/23/approval-4849109_960_720.jpg
Now it's time to show off the positive feedback from your customers. After looking at our impressive list of credentials, the readers are convinced they can trust you. And now the reviews will be received how they should: favorably and with complete confidence in what people say about your product/services. Again, you can use standard techniques to amplify your testimonials:
✔️ A picture of the person who left a review;
✔️ Their contact information: email, phone number, social networking address, website;
✔️ A live video of the person.
# 7 Make an Offer
Now you're about to learn a little secret. A good offer will always beat a weak selling text. And vice versa — if you have an excellent selling text but a lousy offer, sales will be low. Your offer can consist of different components. Typically, the most potent ones include:
✔️ Special price
✔️ Special terms of purchase
✔️ Special bonuses
Again, we think it's necessary to remind you that solid offers are written by experienced and qualified writers, whom you can find at Top Essay Writing service, which guarantees confidentiality, on-time delivery, and a 100% money-back guarantee.
# 8 Give a Guarantee
To make your offer an opportunity that is impossible to refuse, add the strongest possible guarantee or benefit you can. For example, make a 100% money-back guarantee for 30 days (or a full year). If you're not sure about this step, then imagine a situation where a customer comes to you and says that your product doesn't work for them and that they're disappointed and dissatisfied.
Would you tell him, "No, man, I'm not giving you any money back?" Indeed, you'll make a refund not to further the conflict. In other words, you already have a guarantee, so start benefiting from it. It's not as difficult as it may seem at first glance. However, it's worth using the best translation service to avoid misunderstandings if you focus on the international market.
# 9 Use Call to Action
Remember that your main task is to clearly and concisely communicate a point to the reader through verbal means, not to try to make them a psychic who has to figure it all out with the help of the Higher Forces. So tell them directly what to do and how to order: enter your name and email and click here. And if you need tips on creating a compelling stakes call to action, watch this video.
# 10 Conclude the Text With a Kind Reminder
Finally, the text will be helpful to remind once again the reader of the most advantageous points of the offer and call to action. Remind them of the discount, bonuses, and special terms they are getting now. For example, you can put this reminder in the P.S. to draw extra attention.
Summing Up
Unfortunately or not, when someone tries to sell them something. To understand it, imagine yourself on a running track. To your left and right are your competitors. And you're facing a 300-meter run with hurdles. The hurdles are the resistance points that the potential buyer puts in your way. The finish line is the money that will fall into your e-wallet if you can be the first to overcome all the hurdles and get ahead of your competitors. And the instructions for writing the selling texts are in front of you. On your mark, get, go!
You may also like