Benefits and Challenges of doing business in Canada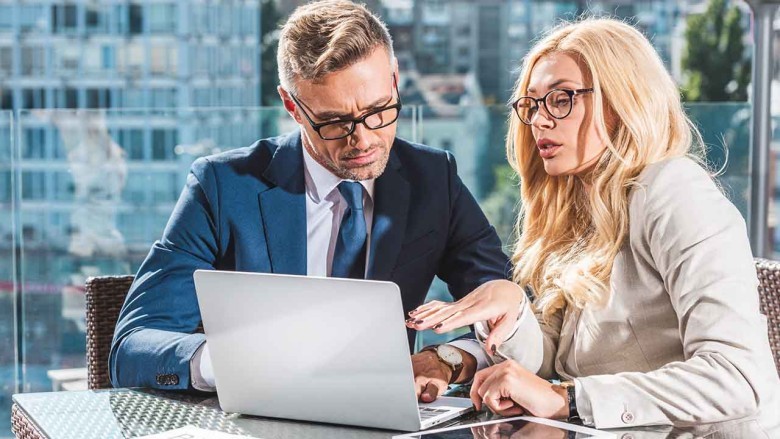 Many investors overlook Canada's great market. Examining Canadian advantages, difficulties, and rules is essential to entry.
Investment opportunities in Canada, one of North America's greatest markets, are frequently disregarded. When considering entering the Canadian market, we will examine its main advantages, difficulties, and rules.
At the end of 2019, CNBC referred to Canada as a "start-up mecca rivaling Silicon Valley." Canada consistently ranks as one of the easiest nations to do business in and establish a presence in.
Canada has experienced a favorable business environment and a faster growth rate than the other G7 nations since 2016. An expanding economy and a tight labor market are fueling consumer and business confidence. Family incomes and expenditures are steadily increasing across the nation because of this optimism and rising incomes. Investments by businesses are also on the rise.
If you plan to expand into the U.S. in the future, Canada makes an excellent option for expansion if you plan to grow your business overseas. Aside from its stellar reputation, it is conveniently located in the United States (U.S.).
Business in Canada is discussed in this manual, along with its advantages and challenges. Before attempting an international expansion into Canada, we will also go over some crucial details.
Advantages of doing business in Canada
A number of benefits come with doing business in Canada, which has attracted many major companies to the country, such as Google, Facebook, and Airbnb. Below are some examples of those that stand out:
Developing and affluent economy
A comparatively low unemployment rate of about 5% prevailed in Canada prior to the COVID-19 pandemic. The number of lockdowns increased dramatically prior to mandatory lockdowns, reaching up to about 14 percent; however, since then, the number has gradually declined to about 8.10 percent.
A low unemployment rate and a competitive minimum wage provide financial stability for Canadians, as well as a mature and developed economy. The Canadian economy has been boosted by natural resources, such as natural gas, crude oil, coal, minerals, and lumber reserves, which have helped increase exports of products.
A ready-made consumer base as well as a range of beneficial resources are available to businesses looking to expand in Canada owing to the country's current economic situation.
A conducive business environment
Especially during the beginning phases of starting a business, Canada ranks among the nations with the easiest business processes in the world. Its low corporation tax rate of only 15% is one of the key reasons for Canada's high ranking, which compares favorably with other countries such as the United States (21%), and the United Kingdom (19%).
A wide variety of government loans, grants, and other financial sources are available to companies, as well as substantial start-up support through programs like FedDev Ontario.
Economies with Similarities
Numerous similarities and corporate traditions exist between Canada as well as countries such as the U.S. and the United Kingdom. Organizations familiar with Western business will adapt more easily if they understand how it works.
In the U.S., Canada, and the United Kingdom, a handshake is the standard business greeting, but in Thailand and Japan, a bow is acceptable.
Having a strong workforce
As a result of previous assessments by the World Economic Forum, Canada has been ranked the second best-educated country and the 10th most competitive across all industries. Consequently, doing business in Canada provides you with access to a wide talent pool. GDP levels per hour in the country exceeded those in the U.S. and UK in 2018. Approximately 61% of those between the ages of 25 and 34 have finished their tertiary education.
Canadian businesses have another advantage when it comes to hiring workers over their counterparts in other countries because they lack a number of onerous labor protections. Consequently, on-demand staffing has become much simpler.
Strong International Relations
Over 4 million square miles of ocean surround Canada, and six time zones exist there as well. Ports serve these oceans, which play a key role in vital supply chains and act as entry points for commodities. Business owners who manufacture tangible goods or engage in import/export activities will find this to be very encouraging. As well as this, Canada offers 18 airports with excellent flight connections.
Additionally, Canadian and American cultures and businesses share a common border and have strong ties. If a business decides to expand into the United States later on, this is advantageous.
Difficulties in conducting business in Canada
It is vital for businesses to consider the drawbacks of doing business in Canada as well:
Differing regional cultures
Businesses operating in Canada are subject to federal laws such as the five percent goods and services tax (GST) and specific employment laws.
As with the US, corporation regulations and taxes vary by region and province in Canada, so corporations must adhere to both federal and provincial ones. GST must be paid in addition to Quebec's sales tax, for example, by businesses operating in the province. The "right to disconnect" law in Ontario, for instance, ensures that workers can balance work and personal responsibilities.
Regulations abound
Businesses conducting business in Canada often complain about the laws and regulations that govern interprovincial trade (i.e., trading between provinces and territories). Anyone doing business in Canada may experience a feeling of adjusting to 13 different countries at times.
Despite recent efforts to address this issue, the Canada Free Trade Agreement still has much room to improve by reducing trade, labor, and financing barriers.
Lower Market Size
According to commonly heard claims, Canada faces a scaling-up problem. Since Canada has limited internal expansion room, it comes as no surprise that it exports a large number of goods. It seems that most successful Canadian-born companies have some sort of service or product available outside of the country.
With the size of the Canadian market, expanding into Canada shouldn't be too difficult for your company, but you should still be aware of the risks.
Conclusion
Starting a business in Canada has several benefits, including a strong and diverse economy, a trained workforce, and access to international markets. The nation's dedication to innovation, research, and development further enhances its allure. However, difficulties including convoluted rules, excessive taxes, and regional market variances should be taken into account. Overall, Canada is a desirable location for entrepreneurs and investors since the advantages of doing business there outweigh the difficulties with careful planning and adaptation. It is significant to recognize that both the advantages and difficulties of doing business in Canada relate to the chances it offers for people seeking Canadian immigration.
You may also like