How to Choose a Fuel Delivery Service: Everything You Need to Know?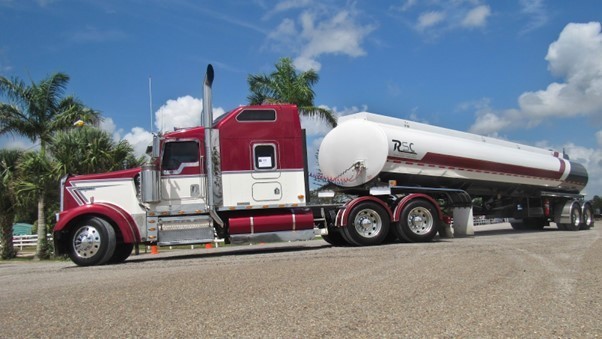 Fueling your vehicle fleet is a big deal. You need it to keep your vehicles on the road and ensure they arrive on time to customers. And when fuel is your fleet's second-largest expense, it's something you need to take seriously.
That's why you must find a fuel delivery company that can handle your fuel demands at an affordable rate.
Do you want to learn how to choose a fuel delivery service that offers you the best fuel delivery experience possible? Read the guide below to find the best delivery service for your business.
Look for Credentials
It takes a special skill to deliver fuel properly. You're transporting a volatile substance, which means the wrong move can lead to many problems. You can't afford to work with a business that can't do it right.
Look into the credentials of the fuel delivery services you're considering hiring. You can find the certification requirements for fuel transport companies with a little research.
Once you understand what credentials are required, ask for proof from the company before hiring them. You can then use those credentials to verify them with the proper authorities to ensure they are up-to-date and valid.
Consider Scheduling
Your fleet fueling schedule is another essential consideration when working with a fuel delivery service. Depending on your fuel needs, you may have unique requirements for your shipping times.
For instance, if you have a large fleet, you may need fuel every day. In this situation, you'll need daily shipments to keep your fleet fueled and on the road.
But if your fleet isn't as active, you may not go through as much fuel. A weekly shipment may be all you need in this case.
Ask what scheduling options are available with fuel delivery companies to see if they meet your company's fuel demands.
Look for Competitive Pricing
There are many options for fuel delivery services — especially if you live in a larger area. This means you can shop around to find the best pricing possible.
Remember that you'll probably pay more than you would at a normal gas station. You're paying for convenience, so that's a given. But that doesn't mean you'll need to pay a fortune.
Get as many quotes as possible to see what your options are. You may also be able to get discounts if you order enough fuel. Use all that information to determine your costs from each company and pick the one that offers the best value for what they charge.
Verify the Service Area
Service availability is critical with a delivery service. Even if a company has a regional presence, it may not go to an area you need if it's outside of its service area. This can be a problem if you have a large delivery area.
Learn about the service areas offered by your fuel delivery options. This information will help ensure you choose a delivery service that can deliver to your home location and any place you need on the road.
If you can't find a company that delivers all your service areas, you may need to work with several companies to get fuel delivered everywhere you need.
Ask About Extra Services
Fuel delivery on its own is a fantastic service for companies who need it. It saves your employees time and helps ensure you're never in danger of running out of fuel for your fleet.
However, that isn't the only service available from delivery companies. From maintenance to emergency deliveries, you have countless options available to your business.
Make sure you explore the different services included in the price you're charged. Once you see what's included, see which services have an additional cost. From there, you can determine which services make sense for your business and if it's worth paying more to get them.
Examine Contracts Carefully
There's no getting around contracts when signing up for a fuel delivery service. It takes work for a delivery company to create a strategy to satisfy your company's needs. They don't want to waste those resources and have companies stop the service and cause them to lose money.
However, some contracts offered by fuel companies aren't fair to their customers. Everything in the contract favors the delivery company and doesn't do much for the customer.
Examine the contracts you see carefully to look for problems. It's fine if there is a contract duration minimum, but don't allow the delivery companies to give you bad terms.
Get Customer Feedback
You're making a big commitment when you sign a contract with a fuel delivery company. The last thing you want to do is rush the decision without hearing from people who have used fuel delivery services before.
You should be able to find customer reviews online detailing the experiences of other companies. Reading online reviews like these will tell you the good and bad about a company. Reputable companies like Fuel Logic will have plenty of reviews to back them up.
If you can, reach out to other companies that need fuel delivery too. Learn which companies they recommend to get a shortlist of reputable providers.
Choose a Fuel Delivery Service Carefully
A properly fueled fleet is one of the most critical parts of running a transportation business. You need to have fuel available at all times to keep your vehicles on the road and getting to their destinations.
Unfortunately, it's easier said than done to look through your options for delivery services and find the one that best fits your needs. Follow the advice above when you choose a fuel delivery service to find a company that will meet your demands.
Did you find this post helpful and want to learn more about running a successful company? Head back to the blog to find more helpful business posts.
You may also like