Lucrative Business Ideas 2023 That You Don't Want to Miss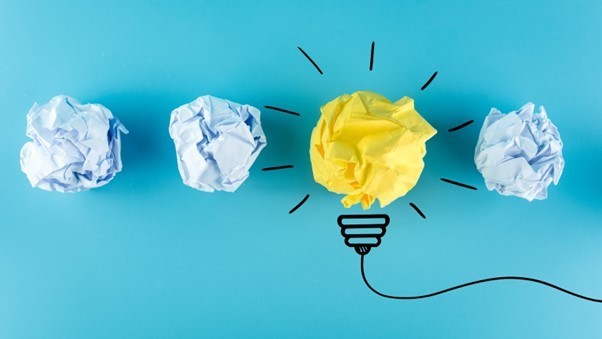 Now is the perfect time to start a new business. Support for small businesses from consumers has never been higher, and there are plenty of creative ways to market your business and set yourself apart from the competition.
But if you're struggling with what business to start or not sure of the most lucrative industry, don't worry; there are plenty of options available. Whether you want a small brick-and-mortar store or an online shop, you can find a business you're interested in and can be successful at.
Learn about the lucrative business ideas for 2023 in this helpful guide. There are business ideas for any interest, so get inspired here.
Sell Digital Products
Digital products allow customers to download something and use it instantly. Your e-commerce store will have product listings as any other store, but instead of having to ship something physical, it's downloaded right to their devices.
This is a great business idea as you won't have to make a product more than once to sell a lot of it. You also won't have to worry about the hassles and costs of shipping something physical to a customer.
A digital product can be things like a book, a guide to doing something, or template pages for a planner.
Landscaping Business
Everyone from homeowners to business owners needs landscaping services, so landscaping businesses are a great choice if you want to be profitable. Offer services from cutting grass and trimming hedges to landscape design to planting flowers and bushes.
Landscaping businesses can serve residential and commercial properties, so you'll have double the potential customers as other business ventures.
For teens looking to start a business, offering landscaping services in their neighborhood and for people they know is a great way to start making money.
Upcycle Furniture
Antique furniture has been on the rise in popularity in recent years, so, as a business idea, you can become an antique furniture dealer of sorts. You can find pieces from thrift stores, antique shops, and flea markets that need some work and fix them up.
This can involve sanding, refinishing, and painting a piece to restore it to its former glory. You can then sell these pieces in-store, at flea markets, or online. There are plenty of people who like the accent of the antique in their homes.
This job is excellent for someone who likes to work with their hands, be creative, and build things.
Sell Stock Photography
If you're a photographer, consider selling stock photography. Take pictures using props or models and sell the license so businesses, websites, and people can use them for a fee.
Stock photography is an excellent example of a digital product that you'll only have to list once, can be bought many times, and won't have to ship anything.
You can sell stock photography through stock photo websites, where people can browse and download straight from that website. Or you can create your own website to sell stock photography without dealing with potential intermediary fees.
Start a Food Truck
Food trucks have been a fun dining option for years, and their popularity isn't dying down any time soon. What's great about a food truck is that you're always in a busy location, unlike a brick-and-mortar store that may be subject to foot traffic.
You can park your food truck at street fairs, festivals, or other busy locations. You can also partner with places like wineries and beer gardens that may not have their own kitchen.
On-Demand Custom Products
Sometimes people need something specific that's not already out there. Enter on-demand custom products. These can be things like t-shirts, cups, drink koozies, tote bags, keychains, and more.
These products can be promotional for a business or company retreat. They can be for school fundraisers or sports team uniforms. Or they can be for personal use, like for a family reunion or bachelorette party. Your business would create the custom products people need for a specific event.
Social Media Management
Social media has become an essential part of everyday life. That's why many businesses need a social media presence; to stay relevant to their customers and build brand awareness.
Consider starting a business as your own digital marketing agency. You can work for brands and companies by managing their social media accounts. In this job, you'll schedule posts, track campaign performances, and ensure the brand presents itself well to the public.
Travel Agency
Many people love to travel but don't want to do the planning themselves. Here's where your travel agency can come into play. You will plan the trips from start to finish, including the flight, where they stay, and the itinerary of activities to do.
In many cases, a client will give you a budget, and you'll find options within that budget to book on their behalf. Set yourself apart by making yourself known in a specific niche. You may know the best hiking trails, historic places, or pet-friendly cities, which will set you apart.
Plant Sitting
If you're good with caring for houseplants, why not make it a business? Many people have houseplants but fear leaving them for long periods because of the care they need. But plant parents would be happy to leave their plants in the hands of someone with a green thumb.
You can have a plant-sitting business where you take care of people's plants while they go on vacation or are away from home for a long time. This would involve watering plants, wiping down their leaves, checking for pests, and ensuring they get enough sunlight.
Dropshipping Business
With dropshipping, you have a retail business of selling products without needing to have massive amounts of stock. When customers order from your business, your supplier is notified and fulfills the order for you.
Dropshipping is a good option if you don't have the space or a warehouse to hold a lot of stock or products. It's good for an online business because you don't need a physical location for fulfillment needs.
Open a Cafe
Every neighborhood needs a cafe where people can get good coffee and tasty pastries. Cafes are also great places to relax, do some work, or read a book, so they can also be a gathering space for the community.
If you love coffee or baking pastries, a cafe might be a great small business option. Opening a cafe can be similar to opening a restaurant, so it's important to do substantial research and preparation before jumping in.
Photography Business
If you have an eye for capturing an image or love taking pictures, consider opening a photography business. And with a photography business, you have plenty of avenues and potential clients.
You can take portraits for engagements and weddings or families. You can also be an event photographer. Be a baby or pet portrait photographer. Or, if people aren't your ideal subject, a nature photographer who sells their work as art.
As a professional photographer, you'll also need some editing skills to make the photo look its best.
Mobile Pet Grooming
If you want to spend your whole day with cuddly animals, a pet grooming business might be right for you. But give it a bit of a twist. Make it more convenient for the pet owner and make your service come to them.
You can convert a van into a pet grooming salon and drive it to your client's homes. The pet owners will be able to stay home while their fur baby gets cleaned just outside.
Cleaning Business
Cleaning services are something that people will always use, so it's an excellent opportunity to start a lucrative business. Many people don't like cleaning, don't have the time to clean, or just want to give their home an occasional deep cleaning.
A cleaning business can work with residential and commercial properties and clean things like windows and floors. But both types of properties will require different types of cleaning, so it's a good idea to do some research on what each one needs before getting started.
Event Planning
If you're organized and enjoy creating good experiences, event planning can be a great small business for you. As an event planner, you'll meet with clients to see what they're looking for. Then you'll bring their vision to life by booking different vendors and decorating the space.
As an event planner, you can offer event coordination, which is a position that ensures the event runs on time and the way it's supposed to, as well as solve any issues that may come up.
You can plan weddings, birthday parties, corporate events, galas, fundraisers, and more.
Edit Videos
If you have video editing skills, consider starting a small business with video editing services. You can offer services for other small businesses or large companies, or individuals. There are many people who want to be video content creators, and you can also edit their videos.
As a video editor, you'll most likely be freelance, so you can list your services on marketplaces, sell through a business website, or offer services to businesses and individuals.
Junk Removal Services
Over time, people can accumulate a lot of stuff. And there comes a point that it becomes overwhelming. With junk removal services, your business can help remove all those items.
This can be when people move, and they're looking to get rid of old belongings. Or someone's cleaning out their garage and realizing they don't need what they have sitting there.
For this business, you'll need a large truck to house all the junk and take it away. Junk removal services can serve businesses and homeowners, so you'll have no shortage of clients.
Dog Walking and Dog Sitting
Dogs are a big responsibility, and many people need some help with that. You can create a dog-walking company for people in your community. Walk dogs during the day when people are at work or while they're away on vacation.
You can also offer dog-sitting services along with the dog-walking business. This involves looking after the dog, feeding it, and playing with it while a client is away for long periods.
Dog services are excellent because you can build up a good regular clientele with plenty of returning customers for a successful business.
Car Wash
Another service that will always be useful is a car wash. People will always want their cars to glisten. Plus, there are plenty of ways to have a car wash.
You can open a physical location where people can come in and have their cars washed. The car wash can either be self-service, where the customer does it themselves, or you can have employees do the washing for the customers.
You can also offer some car detailing services, where the inside of the car is vacuumed and cleaned. Car washing is another excellent business opportunity for teenagers looking to make money.
Catering Business
If you've always been a good cook, consider starting a catering business. You can cater events such as weddings, galas, fundraisers, and birthday parties, so you'll have plenty of clients to cook for.
You'll need to have a catering kitchen where you'll have enough room to craft culinary creations. Be sure to have a specialty dish that sets you apart from the competition.
Successful Business Ideas in 2023
You've been wanting to be your own boss and have your own business for a while now. This is the year to do it. Maybe you know exactly what you want to do, have been considering a few options, or don't know where to start.
These business ideas for 2023 are sure to be successful. The products and services they provide are in high demand in a variety of locations as well as online. No matter your unique skill set, you can find a way to create a successful business.
Are you looking for more business advice? New articles with tips and tricks are posted on the blog daily!
You may also like