Things to Do and Have Fun in New York City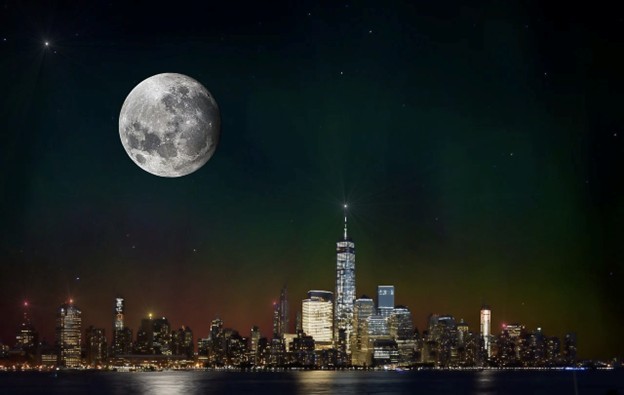 https://cdn.pixabay.com/photo/2015/10/06/13/36/new-york-974432_1280.jpg
New York City attracts adventurers from around the world to immerse themselves in its captivating spirit. With an endless array of activities and attractions, this bustling metropolis never fails to ignite the imagination. From historical wonders to culinary delights, artistic masterpieces, and pulsating nightlife, New York City caters to every passion. In this post, we will explore an extraordinary assortment of experiences, allowing you to uncover the hidden gems that make the city truly magical.
Unveiling Iconic Treasures
Visiting the renowned landmarks of New York City should be at the top of every traveler's list, offering an unparalleled glimpse into the city's vibrant history and cultural significance. These iconic treasures hold a magnetic appeal, showcasing the architectural wonders and capturing the heart of the city's essence. To truly understand the spirit of New York City, one must venture forth and witness the spellbinding presence of these cultural treasures firsthand.


Sample the Food
Prepare your taste buds for tasty meals like no other. Delight in the New York experience of digging into a bagel adorned with velvety cream cheese from a local deli. Embark on a global gastronomic journey through vibrant neighborhoods like Chinatown and Little Italy, where you can savor the rich tapestry of international flavors, and for the perfect sweet finale, indulge in the iconic New York cheesecake or visit the legendary Magnolia Bakery for their delectable cupcakes.
Embracing Retail Therapy
For shopaholics, New York City is an ultimate paradise. Explore the lavish flagship stores that grace Fifth Avenue, including renowned names like Tiffany & Co., Saks Fifth Avenue, and Bergdorf Goodman. Venture into the trendy neighborhoods of SoHo and Williamsburg, where eclectic boutiques and vintage shops await your discovery.

Immerse yourself in the vibrant atmosphere of Union Square and the Brooklyn Flea Market, where hidden treasures abound amidst the bustling flea markets and lively street vendors. And let's not forget the world-famous Macy's Herald Square, an iconic shopping haven that leaves no retail desire unfulfilled.
Scavenger Hunt
Embarking on an exciting scavenger hunt in the enchanting streets of New York City promises an adventure that transcends ordinary exploration. The city's sprawling urban landscape becomes an exhilarating playground, inviting participants to navigate its vibrant neighborhoods, iconic landmarks, and hidden gems. Engaging in a scavenger hunt allows visitors to immerse themselves in the city's rich history, cultural tapestry, and diverse communities in a manner that sparks joy and fuels curiosity.

From the towering skyscrapers of Manhattan to the artistic enclaves of Brooklyn, each clue unravels a captivating narrative, leading seekers on a thrilling quest of discovery. Whether you're a seasoned local or a wide-eyed traveler, scavenger hunts in NYC offer a fresh perspective, fosters connections with fellow adventurers, and generates unforgettable memories. So, gather your team, embrace the spirit of adventure, and let the mystique of the city guide you on an enchanting scavenger hunt experience that will leave you spellbound.
Reveling in Vibrant Nightlife
As the sun sets, New York City transforms into a realm of pulsating nightlife. Discover the trendy clubs and bars of the Meatpacking District or dance the night away in the vibrant ambiance of the Lower East Side. Elevate your experience with breathtaking views of the city skyline from rooftop bars like 230 Fifth or The Press Lounge.
Endnote
New York City, a destination brimming with endless possibilities and unforgettable experiences, is a must-visit for all those seeking an extraordinary journey. This vibrant metropolis beckons travelers with its magnetic charm, promising an adventure like no other. From iconic landmarks to diverse cultural offerings, the city's allure knows no bounds. Discover artistic wonders in renowned museums that will leave you in awe.
You may also like