Must-try Foods in Lisbon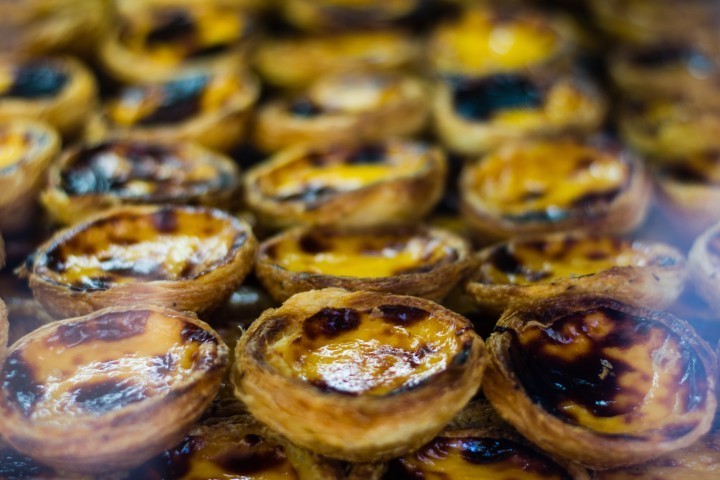 https://unsplash.com/photos/plbEvpCiY7o
The Portuguese capital of Lisbon has a lot to recommend it as a holiday destination. Beautiful historic architecture, lively culture, and excellent weather are just some of the things that draw visitors here in the millions every year. Plus, Lisbon remains one of the cheapest capital cities in all of Western Europe to visit, so your tourist dollars will stretch a lot farther here than they would in somewhere like Paris or London.
But if you need another reason to visit Lisbon, the food is definitely one. Portuguese food is as unique as the country's culture, and eating your way through Lisbon is a great way to learn more about the history and traditions of Portugal.
Drop off your unneeded bags at a Lisbon luggage storage and track down some of these must-try foods while you're in Lisbon. Your taste buds will definitely thank you.
https://unsplash.com/photos/aJlF9YDfuAw
Pastel de Nata
Portuguese food doesn't come much more iconic than this. These little custard tarts can be found all over the city, and they make a delicious snack for any time of the day.
Created in the 18th century by monks at a monastery in Lisbon itself, the tarts became an important way for the monks to generate revenue following Portugal's Liberal Revolution of 1820, when many monasteries and churches were dissolved. In 1834, the cash-strapped monks sold their recipe to Fábrica de Pastéis de Belém, a business that is still in operation in Lisbon and still run by the same family that originally bought the recipe off the monks.
As you would expect, Fábrica de Pastéis de Belém is one of the most popular and perhaps the most authentic place to try this traditional recipe. But pastel de nata are popular enough that you'll find them on the recipe of just about any café and bakery in the city. Every local has their own favorite place to try these tarts, but wherever you go, you'll find delicious custard tarts on the menu.
Bacalhau
Another popular staple of Portuguese cuisine is bacalhau, or salted cod. It's believed that the tradition of salting and drying fish in Portugal dates back to times when fishermen would salt their catch so it could be preserved for days at sea. Nowadays, this technique is used to create a variety of delicious dishes.
You can find Bacalhau all over Lisbon, but you'll really want to try caldeirada de bacalhau - a stew made from potatoes, onions, tomatoes, garlic, and shredded cod. For something even simpler yet just as tasty, make sure to try bolinhos de bacalhau - deep-fried balls of shredded cod, potatoes, garlic, and parsley.
Or if you're feeling really adventurous, why not try bacalhau à lagareiro? It's a traditional dish of cod baked in olive oil, onions, garlic, and paprika. This is one of the more hearty dishes on offer in Lisbon and is sure to warm your cockles during those cooler winter months.
https://unsplash.com/photos/N8-bMqUMS8g
Sardines
These oily little fish aren't to everyone's taste. But they do occupy a major place in traditional Portuguese cuisine, and you'll find them popping up in dishes around the city.
Sardinhas assadas are probably the most popular way to eat sardines. This dish consists of fresh sardines that have been marinated in garlic, herbs, and lemon juice before being grilled over an open fire. The result is an incredibly tasty dish with a smoky flavor and a slight tang of citrus. You can find these all around the city, but particularly on beaches or near river banks where they've traditionally been cooked over fires.
If you're not feeling brave enough to try the sardines, then why not try saudade? This is a traditional Portuguese stew made from tomatoes, onions, garlic, and other vegetables, as well as white fish such as cod or haddock – perfect for anyone who wants to try something a little bit different.
Ameijòas à Bulhão Pato
This classic seafood dish is named after 19th-century Portuguese poet, Manuel Maria Barbosa du Bocage, who was known to enjoy this simple and delicious combination of clams in garlic and parsley sauce. The clams are cooked in a special clay pot that helps preserve the flavor of the sauce and make it extra tasty. Often served with rice or fries on the side, ameijòas à Bulhão Pato is the perfect dish for all you seafood lovers out there.
https://unsplash.com/photos/FOvoZuWwrSk
Polvo à Lagareiro
One of the most iconic dishes you'll find in Lisbon is polvo à lagareiro. This dish consists of octopus boiled until tender and then grilled with olive oil, garlic, and potatoes. The result is a savory combination of flavors that blends the sweetness of the octopus with the smokiness of the potatoes. For a truly authentic experience, seek out some of the local restaurants serving this special treat – it's well worth it!
Peixinhos da Horta
It may seem like there aren't many vegetarian options on this list, and that's true. As a seafaring nation, traditional Portuguese cuisine tends to be heavy on fish. However, there are some traditional vegetarian dishes you can try while in Lisbon if you don't eat meat or fish.
One of the most popular is peixinhos da horta, or "little fish from the garden." This dish consists of battered and fried vegetables such as carrots, green beans, spinach, and potatoes. It's a great way to get your fill of veggies without having to worry about meat or fish.
Caldo Verde
Caldo Verde is a popular soup found all over the country, and it's a must-try food in Lisbon for sure. The flavor of the soup is heavy on onions and garlic, and the remaining ingredients are just as simple. It also contains potatoes, cabbage, and seasonings like salt and pepper. The result is a tasty and warming dish that vegetarians, vegans, and meat-eaters can all enjoy. Sometimes it is topped with meat like sausage, so omit this if you want to keep it plant-based.
Conclusion
There's no doubt that Lisbon offers an amazing selection of traditional Portuguese dishes for you to try. Whether you're looking for something light like custard tarts or hearty like polvo à lagareiro, you'll definitely find something that takes your fancy in this vibrant city. So go ahead and give it a go – you won't regret it!
You may also like