Looking for simple and budget friendly home interior design tips to revamp your home and make it look stylish? We have some interior design tips to make your dream home a reality.
Strap: Simple tips to revamp your home's interior design on a budget.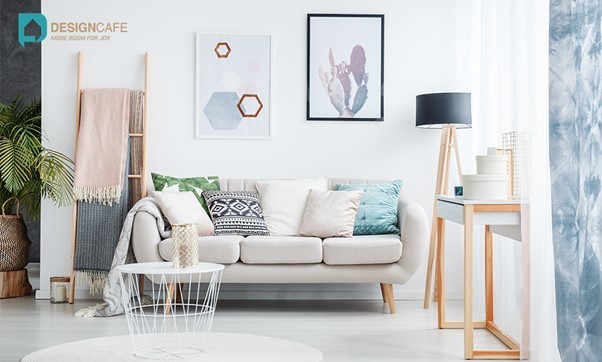 Deck up your home with budget friendly home interiors.
Home interiors are not just about aesthetics. A perfect home interior plan turns a four-walled space into a cosy personalised space, where you can enjoy a peaceful time with your loved ones. But the huge cost associated with it is something that stops us from getting our home interiors done by professional firms. Not anymore. Our designer approved list of budget-friendly home interiors can turn your home into the haven of your dreams without burning your pocket. These home interior tips are practical, easily replicable and light on your pocket. Read along to know more.
Opt For Minimalistic Home Interiors
Minimalistic style of home interiors are popular these days because of their simplicity. Opt for functional furniture and minimal decor for a clutter-free look. This will make your home look spacious and airy and reduce the amount of money you spend doing up your home too.. Muted walls, wood finished furniture and elegant artefacts are all you need to spruce up your space. You can also add indoor plants to bring in a tropical vibe along with a pop of colour. Indoor plants are easy to maintain, have a positive effect on your mind and freshen up your home instantly.
Minimalistic home interiors are budget friendly and lend an elegant touch.
Play With Colours To Add Vibrance To Your Space
Colours accentuate your home beautifully and bring a fun vibe to your space. If you are choosing vibrant colour for your walls, be mindful of balancing it out with the right kind of lighting else your room may look gloomy. You can also brighten up your space with colourful artwork, paintings, sofa covers, cushions and curtains. As we see in this image here a purple accent chair creates a striking contrast against orange walls, while the light colour curtains cut the monotony of vibrant colours beautifully. You can also add tall plants to stitch the look together, as we see here.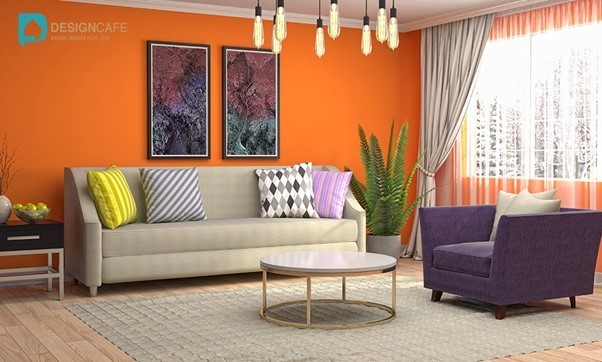 Choose vibrant colours for a youthful vibe at home.
Add Layers To Your Design For A Comforting Vibe
Playing with textures is the perfect solution if you want to add a luxe look to your home on a budget. Textures lend a luxurious appeal to your home and make it feel cosy too. Try opting for velvet upholstery to your headboard, a comforter or a throw, and matching pillow covers to make your space feel warm and inviting. Use sheer curtains to dress up your window, and you are good to go. Bring in a floor lamp for mood lighting, as shown in this image here.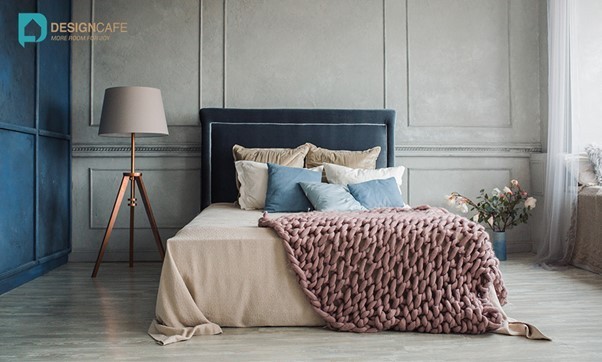 Play with textures to lend a cosy vibe to your bedroom on a budget.
Use Old Furniture For A Vintage Touch
Another budget friendly hack that never goes out of style is the use of antique furniture and decor. Old statement furniture brings in a charming vintage touch. Pick pieces that will match your modern home's interiors and add to its style quotient. Be it your grandparent's book cabinet, a vintage side table, an old transistor, gramophone, your childhood paintings. Preserve your childhood memories with these sentimental pieces and watch your modern home look unique and beautiful.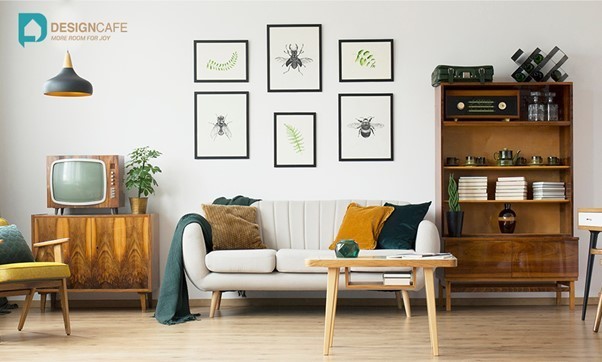 Lend a vintage touch to your home with old statement furniture.
Experiment With Light Fixtures For A Trendy Look
Lighting can make or break your home interiors. You can spend a lot of money on your home's interiors but if you don't use the right kind of lighting in each space it can make your home look dark and gloomy. Proper lighting plays an integral part in your overall home interior design plan and needs to be thought out carefully. Match the lighting to the activity of each space. For instance, if your kitchen does not have large windows it will need ample light. Similarly your study desk will need task lights to put the spotlight on your work. If you don't want to spend a lot on decorative light fixtures, choose rattan pendant lights. They are trendy, youthful and budget-friendly too. These add an earthy tone to your home and brighten up your space beautifully.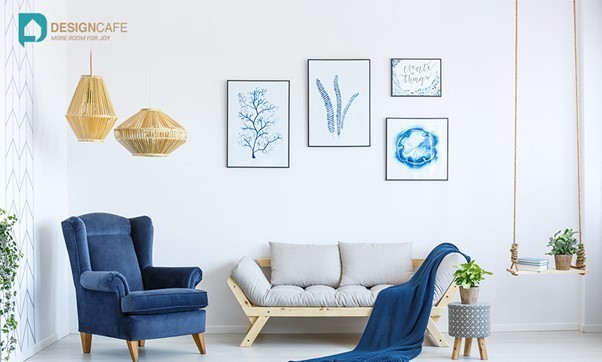 Choose budget-friendly rattan pendant lights to brighten up your room.
A Decorative Wallpaper For An Instant Makeover
Wallpapers are the best way to give your home a quick makeover. They are comparatively cheaper than wall paint and easy to install too. You can choose from multiple patterns and textures available in the market. If you love plants but don't have the time to take care of potted indoor plants, a floral wallpaper or one designed with lots of foliage is perfect for you. It will freshen up your space and lift your mood every time you enter the room.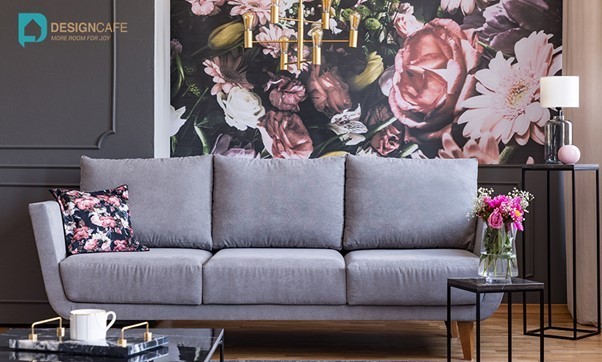 A floral wallpaper livens up living spaces instantly.
And that's a wrap! We hope our curated list gives you an idea of how to design your home without breaking your bank.. And if you need our expert designers for your modular kitchen or home interiors, Book a free consultation with DesignCafe today. Our designers will help you with personalised home interior solutions that suit your budget and lifestyle. Our functional and space-saving modular interiors come with a 10-year warranty and save up to 20% more space. So talk to us now, and let's start your home interior journey right away!
You may also like