Travel Made Easy: 10 Must-Have Apps to Plan Your Best Trip Ever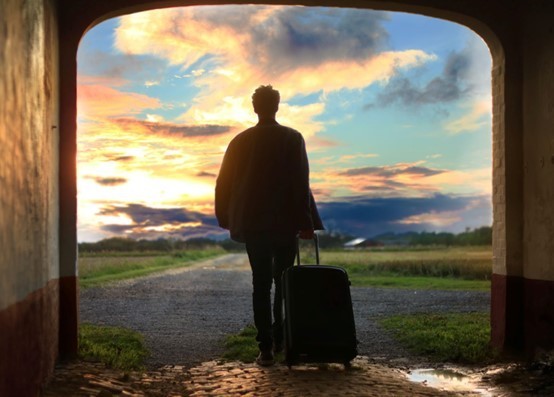 Photo by Mantas Hesthaven on Unsplash
It's true that travel is fun and exhilarating, but it only ever is when you're extra prepared for anything that comes your way. The thing about exploring somewhere new is that you'll eventually meet a few challenges along the way.
Luckily for all of us, technology has made planning and navigating our way through new destinations easier than ever before. Below, we've listed 10 travel apps you've got to have on your phone so that every aspect of your trip is well organized and stress-free.
Read on!
1. TripIt: A Personal Travel Organizer Inside Your Pocket
TripIt is your ultimate travel companion, allowing you to organize all your trip details in one place. Simply forward your confirmation emails for flights, hotels, and car rentals to TripIt, and it will create a comprehensive itinerary for you.
The app also provides real-time flight alerts, gate changes, and directions to your accommodations, making sure you stay on top of your travel plans.
2. Skyscanner: Discover the Best Flight Deals
Can't find affordable flights? You're not alone! Getting a good flight deal is often the very first hurdle in planning a trip. Skyscanner makes this task a breeze by scanning thousands of airlines and travel agents to bring you the best flight deals.
With its user-friendly interface and flexible search options, you can easily find the most convenient and cost-effective flights to your desired destination.
3. Airbnb: Find Unique Accommodations
Forget cookie-cutter hotels; Airbnb allows you to immerse yourself in the local culture by staying in unique accommodations.
From cozy apartments to stunning villas, Airbnb offers a wide range of options to suit every traveler's preferences and budget. The app also provides helpful reviews and recommendations from previous guests, ensuring you make the perfect choice for your stay.
4. Google Maps: Navigate Like a Local
Getting lost in an unfamiliar city is a traveler's nightmare! Thankfully, Google Maps is here to save the day.
This app provides detailed maps, turn-by-turn directions, and real-time traffic updates, helping you navigate through any destination with ease. You can also discover nearby attractions, restaurants, and points of interest, making your exploration a seamless and enjoyable experience.
5. TripAdvisor: Discover Hidden Gems
When it comes to finding the best restaurants, attractions, and activities at your destination, TripAdvisor is a trusted source. With millions of reviews and recommendations from fellow travelers, you can uncover hidden gems and avoid tourist traps.
The app also allows you to book tours, reserve tables, and purchase tickets directly, saving you time and effort during your trip.
6. XE Currency: Stay on Top of Exchange Rates
Managing your finances while traveling is extremely important, and XE Currency makes sure you'll never get caught off guard by fluctuating exchange rates.
This app provides accurate and up-to-date currency conversions, allowing you to plan your expenses and make informed decisions. You can even access offline conversion rates, making it a reliable tool even when you're without internet access.
7. Duolingo: Master Basic Phrases
Communicating with locals in their native language can greatly enhance your travel experience. Duolingo offers fun and interactive language lessons that help you master basic phrases and vocabulary.
Whether you want to greet the locals, order food, or ask for directions, this app will give you the confidence to engage with the people you meet along your journey.
8. PackPoint: Never Forget Your Essentials
Movies make packing for a trip so easy, but in reality, it's not always a piece of cake! It's a good thing apps like PackPoint take the guesswork out of the entire process. Simply input your destination, travel dates, and planned activities, and the app will generate a personalized packing list for you.
It considers factors such as the weather forecast and the duration of your trip, ensuring you never forget any essential items.
9. Google Translate: Break Down Language Barriers
Language barriers can sometimes hinder your travel experience, but with Google Translate, you can bridge that gap effortlessly. This app allows you to translate text, voice, and even images in real time.
Whether you need help reading signs, ordering food, or having a conversation, Google Translate will come to your rescue, making communication a breeze.
10. LoungeBuddy: Make the Most of Airport Layovers
We all know airport layovers can often be dull, boring, and exhausting. However, with LoungeBuddy, you can transform them into a relaxing and enjoyable experience!
This app helps you discover airport lounges that offer amenities such as comfortable seating, Wi-Fi access, complimentary food, and drinks. It also provides reviews and access options, allowing you to find the perfect lounge to unwind during your layover.
Conclusion
With these 10 must-have apps, planning your next trip and exploring new destinations have never been easier. From organizing your travel itinerary to finding the best deals, navigating through unfamiliar cities, and breaking down language barriers, these apps are definitely going to be your go-to travel companions. So, download them before your next adventure and make your trip a seamless and unforgettable experience.

For more insightful articles like this, check out WONGCW today!
You may also like