Using a Marketing Plan Template to Build Strategies and Tactics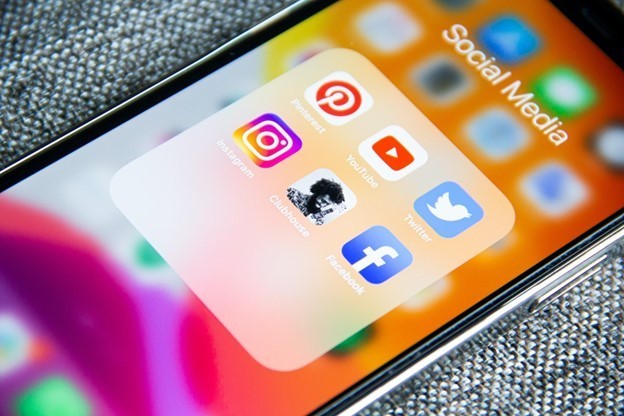 Source: https://unsplash.com/photos/Tk9m_HP4rgQ
Taking the time to outline each major marketing category with desired strategies and tactics will ensure greater success during implementation and tracking.
Basic categories in an integrated marketing plan outline or template should attempt to cover each major marketing area and include an action plan or program for associated strategies, tactics, and budget.,
Outline of Categories in a Marketing Plan Template
Here are some basic marketing categories typically covered in a basic marketing plan template along with suggested considerations for aligning appropriate strategies and tactics.
● Advertising. To better outline strategies and tactics, consider breaking advertising out into subcategories for print, online, mobile, etc. These areas of advertising are very distinct and require different marketing plan outlines for implementation and tracking.
● Direct marketing. This category typically includes traditional marketing mediums such as direct mail or telemarketing. Be sure to also include newer forms of direct marketing like email and mobile marketing.
● Events. Each event (such as a trade show, media event, or store opening) should have specific strategies and tactics that typically encompass many marketing categories, such as public relations, advertising, and lead generation.
● Public relations. Even if your business does not have the expense of a PR agency, strategies, and budgets should be planned for press release distribution services, media outreach activities, and other necessary public relations marketing plans.
● Marketing collateral. In an electronic world, marketing collateral goes beyond print to include downloadable brochures, videos, Flash demos, graphics, electronic sales presentations, and other digital assets. Strategies and tactics must be defined to include what marketing collateral is needed and how it will be used to achieve sales and marketing goals.
● Social media. This evolving marketing category requires strategies and tactics for a broader marketing plan that is flexible and can be adjusted as needed throughout the year. Typical tactics used in social media include Twitter, Facebook, LinkedIn, YouTube, blogs, and more.
● Research. A plan and budget for marketing research (primary or secondary) are sometimes overlooked until the need arises. Businesses should plan to determine what forms of research will give them an educated edge to market to customers and prospects. Simple online surveys or polls could even fall into this marketing category.
● Lead generation. Continuously identifying new lead sources and measurement tools will help to ensure your business has a solid pipeline of sales lead activity. Develop strategies and goals in your marketing plan that tap into new lead-generation sources.
● Associations and memberships. Membership dues, fees, and regulations can sometimes have an unplanned impact on your budget. Consider what associations and memberships are strategic to your business or industry to plan well for the cost as well as how they will be utilized throughout the year in your overall marketing plan.
Using Templates to Build a Marketing Plan Outline
Although every marketing plan is unique to a business, product, or industry segment, using marketing templates to build or outline a plan is very helpful for getting started. Changes, additions, or deletions can be made to the marketing template as plan details are fleshed out.
Each major category in a marketing plan should include associated strategies, tactics, and required budgets. It is also wise to include target dates for specific tactics to develop a timeline and ensure integrated planning.
A marketing template may include an outline of each marketing category followed by strategies and tactics for each target audience segment. This outline would then be repeated for each basic marketing category within a plan.
Marketing category (i.e. advertising, direct marketing)
● Strategy – target audience segment #1
● Tactic #1 – target date, budget
● Tactic #2 – target date, budget
● Tactic #3 – target date, budget
● Strategy – target audience segment #2
● Tactic #1 – target date, budget
● Tactic #2 – target date, budget
● Tactic #3 – target date, budget
From simple fill-in-the-blank marketing plan templates to more sophisticated marketing business plan software, businesses of any size can build an annual marketing plan or product go-to-market that includes thorough strategies and tactics to keep them on track for success.
New Year Business Marketing Plan and Annual Strategy, Goal Update
A solid annual marketing plan is essential for businesses small or large. Without a structured plan or strategy for the year, it is difficult to effectively measure desired results and manage budgets throughout the year.
The start of a new calendar or fiscal year is the perfect time to evaluate a previous year's results, make strategy adjustments, and formulate new annual marketing plans or goals for the coming year. If you don't already have an existing marketing plan in place, this is the perfect time to start with a standard marketing plan template and build a more structured plan for the new year.
Evaluate Previous Year's Marketing Strategies and Plans
Good annual marketing plans are constantly reviewed and adjusted based on market conditions, competitive analysis, and overall performance. However, each new year also brings another opportunity to take a step back and evaluate the overall performance of the previous year's marketing strategies and plans.
Some of the main areas of your previous year's marketing strategies and plans that should be evaluated include:
● Results based on marketing goals and objectives (leads, sales, retention, or brand building)
● Go-to-market product/service strategies
● Planned budget allocations vs. actual spend
● Marketing mediums utilized
● Target audiences reached
Make careful note of the performance of each of these marketing plan areas throughout the year or at year-end to build your next year's strategies and plans. Use your existing marketing plan template as a start for building your next year's plans.
Making Updates to Marketing Plans, Strategies, and Tactics for the New Year
Seize the start of a new year as an opportunity to realign your marketing plans and strategies with your current business environment. After evaluating last year's performance, decide how to reposition your annual marketing plans, strategies, and tactics to maximize the potential for the coming year.
Make sure to clearly define marketing goals, strategies, and tactics for your business.
● Budget. Can your budget be increased for the new business year? Should you reallocate resources to better-performing targets, markets, or marketing tactics?
● Goals. Are our marketing goals and objectives shifting from branding and market recognition to lead generation and sales conversion? Make sure your marketing plans are developed to support your main business goals.
● Strategies. Has changing competition and market conditions impacted your marketing strategies?
● Tactics. Are you taking full advantage of new marketing tactics (such as social media or online advertising strategies)? Could your website use a boost in monetization or branding with affiliate advertising? Consider shifting focus from lower return on investment tactics to higher performers.
Setting Annual Marketing Plans, Goals, and Objectives
The main objective of most businesses is growth, so marketing plans and strategies should be developed to achieve year-over-year growth whenever possible. This does not necessarily mean stretching goals and objectives beyond achievable but merely striving to challenge your previous year's marketing plans.
For the new calendar or fiscal year, consider setting new marketing goals and objectives in a few achievable areas and in a few that are not as easily attainable. This may include penetration in social media, improving ROI with online advertising, increasing lead generation, or improving brand recognition. Make sure to include a measurement process in place so that your new annual marketing plans, goals, and objectives are quantifiable and meet desired business goals and objectives.
You may also like